About CityArt, LLC
Established in 2011, CityArt, LLC works to enhance the quantity, quality and prominence of public art in the Mankato/North Mankato City Center.  CityArt is a joint program of the City Center Partnership and Twin Rivers Council for the Arts dedicated to bringing public art to the community, contributing greatly to the vibrancy of the City Center and the community as a whole.
CityArt initiatives include the CityArt Walking Sculpture Tour, CityArt On the Go, the City Center Public Art Tour and the Silo Art.
About City Center Partnership
City Center Partnership, a downtown development organization, is a business unit of Greater Mankato Growth, Inc. (GMG) which includes the chamber of commerce and economic development organization, Greater Mankato Growth, the local convention and visitor's bureau, Visit Mankato and GreenSeam, which utilizes agriculture to build on the region's extensive agribusiness assets to develop ag economy.
About Twin Rivers Council for the Arts
Twin Rivers Council for the Arts is a collaborative alliance of local arts and cultural organizations, individual artists, and community members who share a vision for the arts in Greater Mankato. Twin Rivers Council for the Arts serves as a unifying voice, advocating for and connecting arts groups to the community by providing services and shared resources to affiliate members throughout southern Minnesota.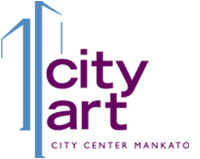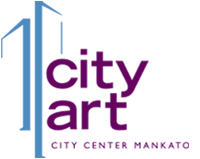 Page Actions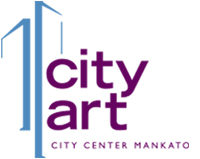 Page Image Actions