Commission
The CityArt program works with Greater Mankato businesses and organizations to commission and purchase public art to enhance the community.
Through our relationships with local and national artists, we are able to help our partners identify artists who can create a site-specific work of art. We also facilitate the purchase of existing artwork.
If you are interested in commissioning a work of art, please contact Twin Rivers for more information.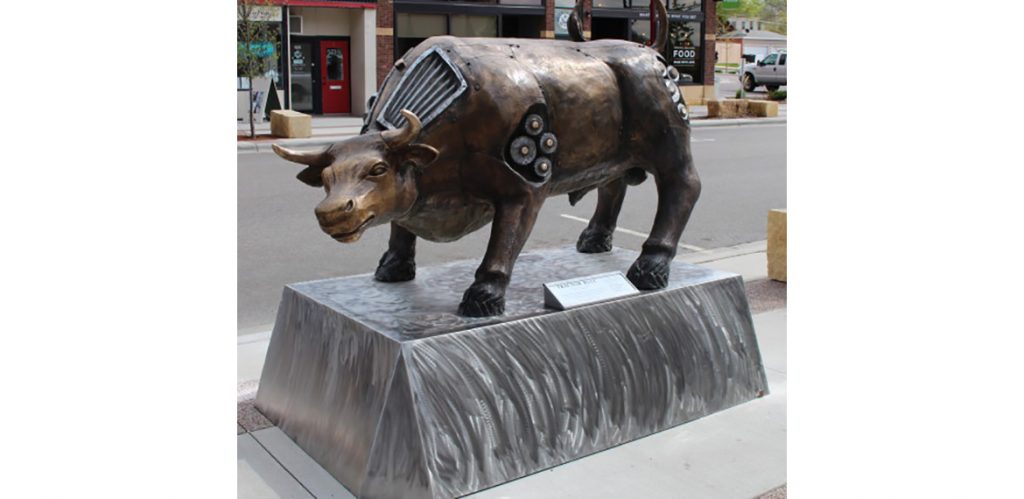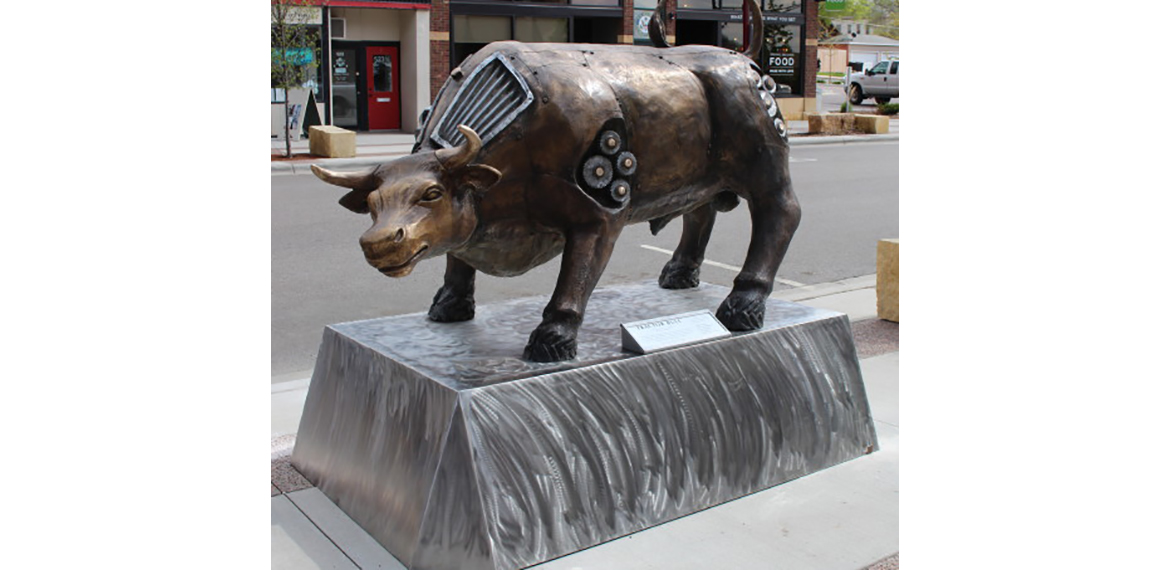 Tractor Bull by Chris Powell was commissioned through CityArt by a group of five businesses housed in Profinium Place: Tailwind Group, Abdo, Eick and Meyers, Profinium Bank, Kato Insurance, and Turning Point Management for permanent installation on South Front Street.