Telling a Story of Greater Mankato

Our latest public art initiative is our largest yet – literally and figuratively.
Public art in our City Center seeks to engage our community and bring it to life in new ways. In addition to beautifying public spaces, public art addresses needs identified by citizens such as the environment, community health, cultural diversity, talent attraction/retention and increased tourism.
Since 2011, the CityArt Committee has been strategizing ways to incorporate artwork onto the Ardent Mills grain silos; the largest structures in the City Center located at the gateway of Old Town and seen from several vantage points across the Minnesota River and along Hwy 169 and Hwy 14. Adding artwork to the 135-foot-tall silos will build on the momentum that Mankato is the "artsiest town in Southern Minnesota"; a creative community that passersby are compelled to stop and experience.
This gateway public art project will use art to tell the story of Greater Mankato; that we are a community with a rich heritage, a thriving present and a future of unlimited potential.
Watch the story come alive at one the Official Silo Art Viewing Areas. Download map for viewing areas and parking.
Lean about the artist's inspirations and vision for this unique mural. Read Release
About the Artist: Guido Van Helten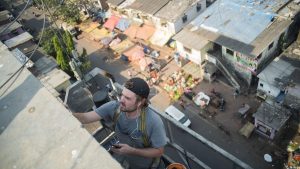 Guido Van Helten is an internationally recognized artist creating contemporary street art throughout the world which is underpinned by his exploration of community and identity generated through photography and large-scale mural installations. Born in Canberra and growing up in inner city Melbourne, Australia, the artist was influenced at a young age by traditional graffiti movements, leading to an introduction to aerosol at a young age. After graduating with a Bachelor of Visual Arts in Printmaking at Southern Cross University, Guido began the development of his contemporary work, now closely aligned with the movement of large-scale muralism across the world.
His work has developed out of his keen interests in travel, photography, architecture and learning about cultures in connection with their landscapes. Receiving attention for his work in regional communities around Australia, Guido was nominated for the Sir John Sulman prize at the Art Gallery of NSW in 2016 for his work in the community of Brim, Victoria. These interests and his ability to work on large-scale projects have spurred commissions across the world throughout Europe, Scandanavia, the United States and Australia.
"Since 2013, my practice has evolved into an exploration of identity in connection with our urban environment or a sort of architectural sociology. Through this, I approach mural projects using photography and community engagement to uncover the human stories and site-specific nature and connections to place. My work explores this relationship through images and it is designed to align with the architectural sites." Learn more about Guido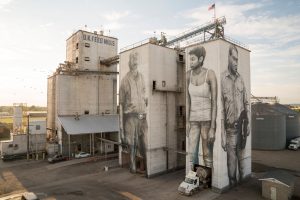 Photo Credit for Guido pic – Dharavi, India 2017; Photo taken by Akshat Nauriyal
Photo credit for grain silo pic – Fort Smith, Arkansas 2016; Photo taken by Guido van Helten
From Ardent Mills:
"We are honored our elevator will serve as the canvas for a mural that welcomes all those who live, work and visit our community. We are pleased to support the mural project and can't wait to see it all come to life."
Silo Art Donors:
Thank you to all the donors who are making Silo Art possible. View list of businesses, individuals and organizations who have contributed to Silo Art. Donor List >>
Make a tax-deductible donation to the Silo Art Project today!
In the Press:
Master muralist will transform Mankato silos with realistic, giant images – (Star Tribune, Oct. 26, 2019)
Silo mural beginning with artist citing inspiration from Mahkato Pow Wow (Free Press)
Silos will be canvas for giant Old Town mural (Free Press)
Read up on the Top Eight Questions about the Silo Art Project.
Page Actions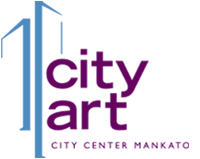 Page Image Actions