Job Opportunities
Contracted Sculpture Installation/De-installation Manager
Essential Duties and Responsibilities:
In coordination with the CityArt LLC chair and the Executive Director of the Twin Rivers Council for the Arts, the Contracted Sculpture Installation/De-installation Manager will be responsible for making sure that all CityArt Walking Sculpture Tour sculptures are properly loaded, shipped, delivered, stored, placed and installed on the scheduled installation dates. This person is also responsible for the removal of the previous year's sculptures and helping to ensure they are properly picked-up or packed and ready to be shipped back to the sculpture artist.
The bulk of the work is conducted in April and May when the previous year's sculptures are taken down and the new sculptures are installed. That work includes:
Overseeing sculpture pedestal preparation and installation
Overseeing sculpture delivery, storage, placement and installation
Working with volunteers and organizations to ensure an organized and timely installation/de-installation process
Installation of placard holders and placards
Travel to Sioux Falls, SD for one or more nights to coordinate the sculpture exchange and pick up of sculptures for delivery to Mankato
Periodic sculpture inspection and maintenance
Oversee de-installation of sculptures
Other duties as requested and agreed upon within the scope of the contract
This is an independent contractor position.
Equipment and Experience:
The Contracted Installation/De-installation Manager will be required to provide their own equipment and have general maintenance skills including the ability to operate a grinder, hammer drill, generator and other equipment to help with the installation and maintenance of the pedestals and sculptures.
It is necessary for this individual to have a vehicle with trailer to help haul equipment related to the installation/de-installation process.
Contacts:
Tami Paulsen, CityArt Chairperson | 507.327.8694
Mat Griener, Twin Rivers Council for the Arts Executive Director | 507.387.1008
Apply  Now:
Page Actions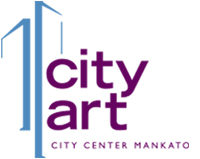 Page Image Actions