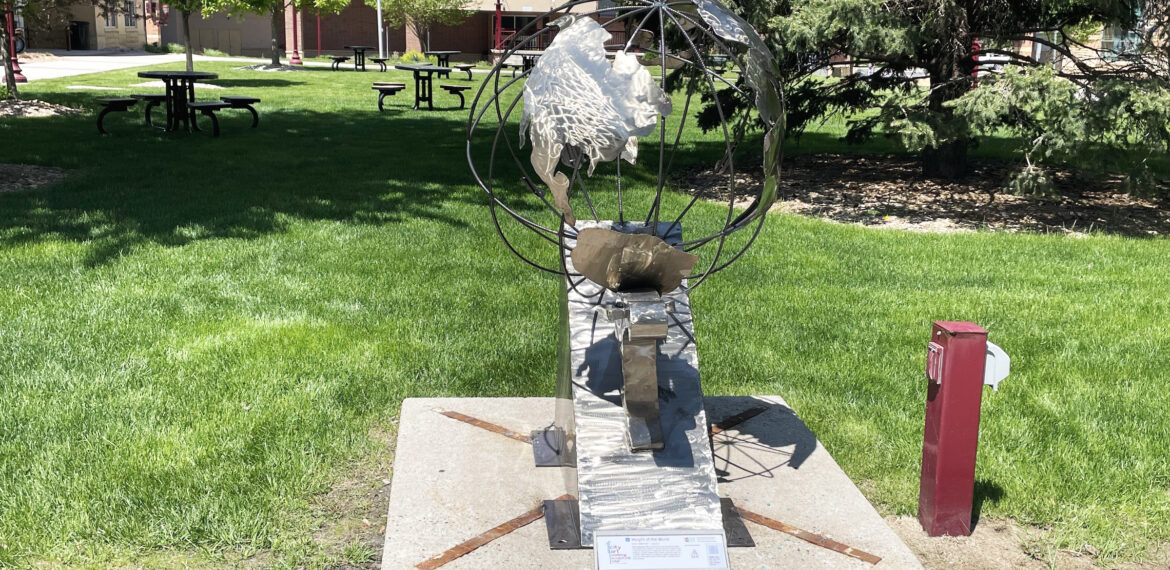 3
Weight of the World
Dale Compton
Minnesota
Materials:
Reclaimed Sheet Metal and Rebar
Sponsors:

Selling Price: $8,000
Audio Tour
Artist Statement:
Often we feel as if we are carrying the weight of the world on our shoulders. Here you may see the figure trying to hold the world up as it's rolling down the ramp, about to crush anything in its path. Another interpretation would be to see it as a positive. Maybe others are feeling the weight coming down on them but we are here to help lift that burden, relieving some of their pressure.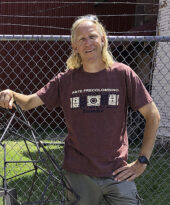 About Dale Compton
Born and raised in Mankato, MN I have always been drawn to art. During high school I spent my summers working in a gallery. This was my first true exposure to a variety of art. I received my degree in Art Education from MSU-Mankato and have been teaching art in Mankato for the past 20+ years.
As an avid outdoor enthusiast I always have my camera with me. I look to find interesting photos while traveling. My photos help inspire my sculptures. From geometric forms to abstractions found outdoors I look to bring those into my artwork. With a focus on recycled materials and salvaged or reclaimed metal, I aim to help keep the natural environment a place of beauty.