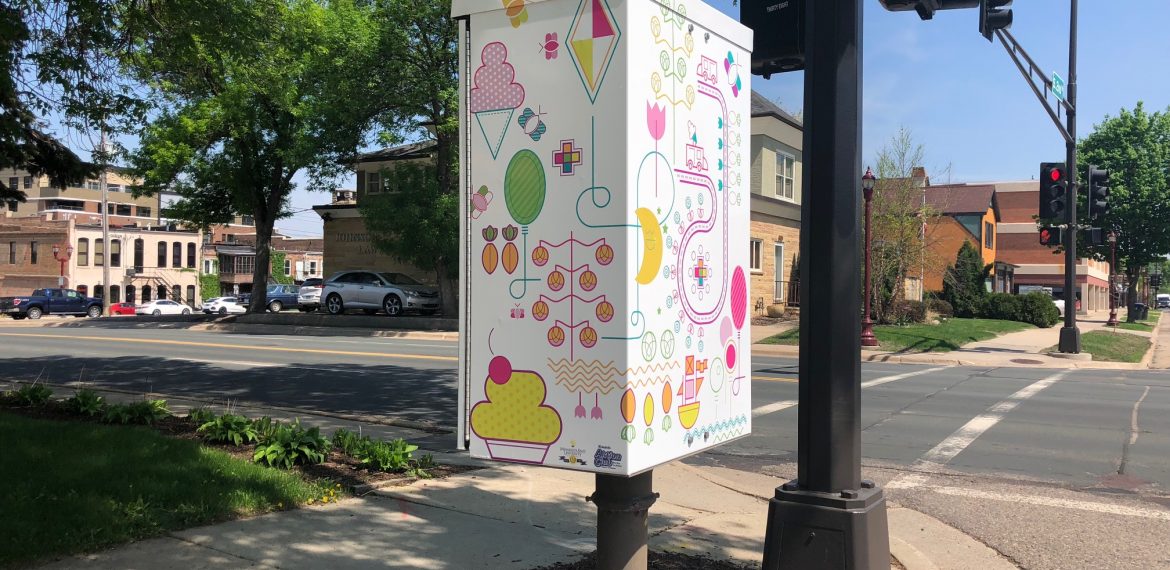 20
We Champion Love
Bradley Coulter & Ellen Schofield (with Kiwanis Aktion Club members)
Minnesota
Artist Statement:
For this design, we initially collaborated with Kiwanis Aktion Club members to create a broadsheet for their Beautiful Community poetry event at the Arts Center of Saint Peter. To make this broadsheet feel personal for each member of the club, we hosted a sketching night where club members drew out their ideas about what a beautiful community meant to them. We used those sketches as direct inspiration for the illustrated and typographic forms within the design.
About Bradley Coulter & Ellen Schofield (with Kiwanis Aktion Club members)
Bradley Coulter is a graphic designer, typographer, design educator, and fine press printer. In addition to his client work, Bradley's research combines digital typography and artisan printing techniques to explore the intersection of reading and message making in print and digital media. Bradley holds both an MA and an MFA in Design from the University of Iowa's School of Art + Art History, and is currently an Assistant Professor of Graphic Design at Minnesota State University, Mankato.
Ellen Schofield is an illustrator, designer and educator from Minneapolis, Minnesota. She combines cutting-edge technology like laser cutters and generative programming with traditional graphic design tools and techniques. Ellen completed her MFA in design at the University of Minnesota, and she teaches classes on graphic design at Minnesota State University, Mankato.