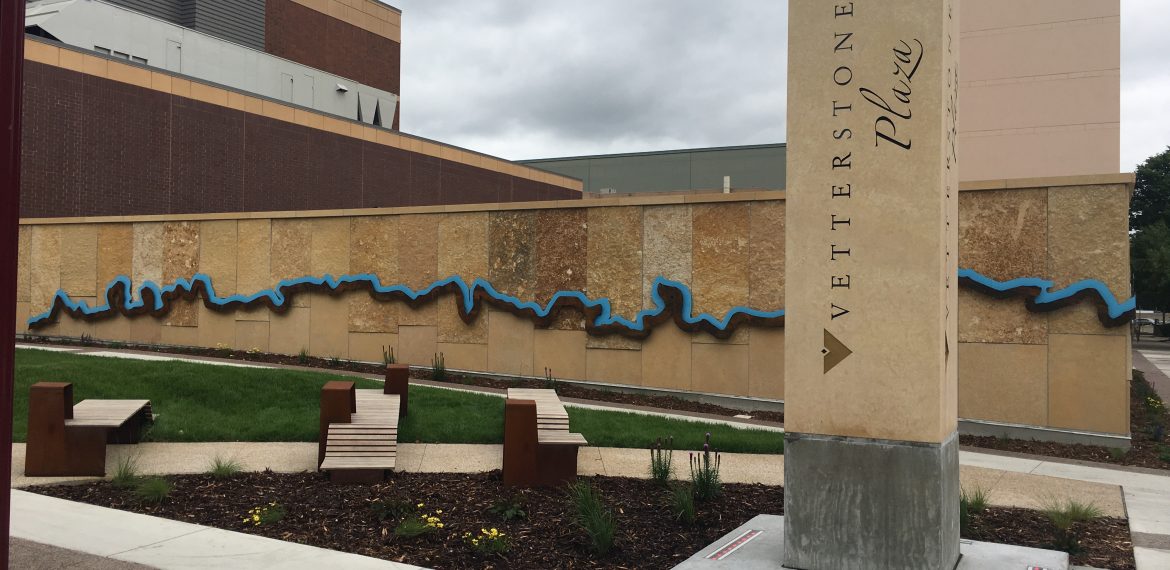 36
Vetter Stone Plaza
Greg Mueller, Korrin Lohman
Minnesota
Materials:
Corten Steel, Powder-coated Steel, LED Lighting, Wood, Limestone
Selling Price: Minnesota
Artist Statement:
Vetter Stone Plaza is an artist-designed gathering space in the heart of City Center Mankato. Kasota stone donated by the Vetter Stone company dresses up the rear of the Verizon Center Grand Hall. Along the wall, Greg Mueller's "River Wall" is a topographical depiction of the Minnesota River in steel and colored light. Korrin Lohman's "Arc Span" provides imaginative seating that invokes the Mankato's 3 bridges across the Minnesota River.
Location: Corner of 2nd Street and Walnut Street