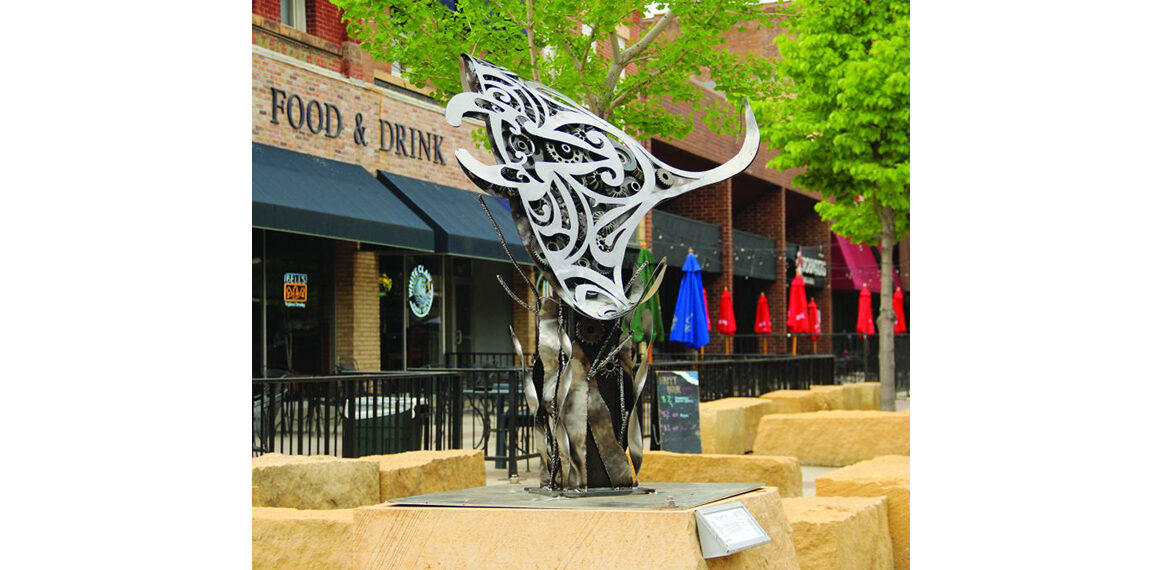 2
Turning Tides
Janesville, Waldorf, Pemberton (JWP) Metal Sculpture Class
Minnesota
Materials:
Steel and Found Objects
Selling Price: $4,500.00
Audio Tour
Artist Statement:
Turning Tides is a sculpture designed and crafted by JWP's 2021-22 Advanced Metal Sculpture Class. We were inspired to create this sculpture by the movement and beauty of a manta ray's wings in the sea. All 13 students in the advanced metal class had a role in creating this artwork.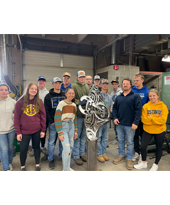 About Janesville, Waldorf, Pemberton (JWP) Metal Sculpture Class
This is a collaborative sculpture created by the Janesville-Waldorf-Pemberton (JWP) Advanced Metal Sculpture Class of 2021-2022. There are thirteen students in this class of which all had a part in making this sculpture. The Advanced Metal Sculpture Class has won the People's Choice Award previously and they have been accepted into the Mankato Art Walk four years in a row.