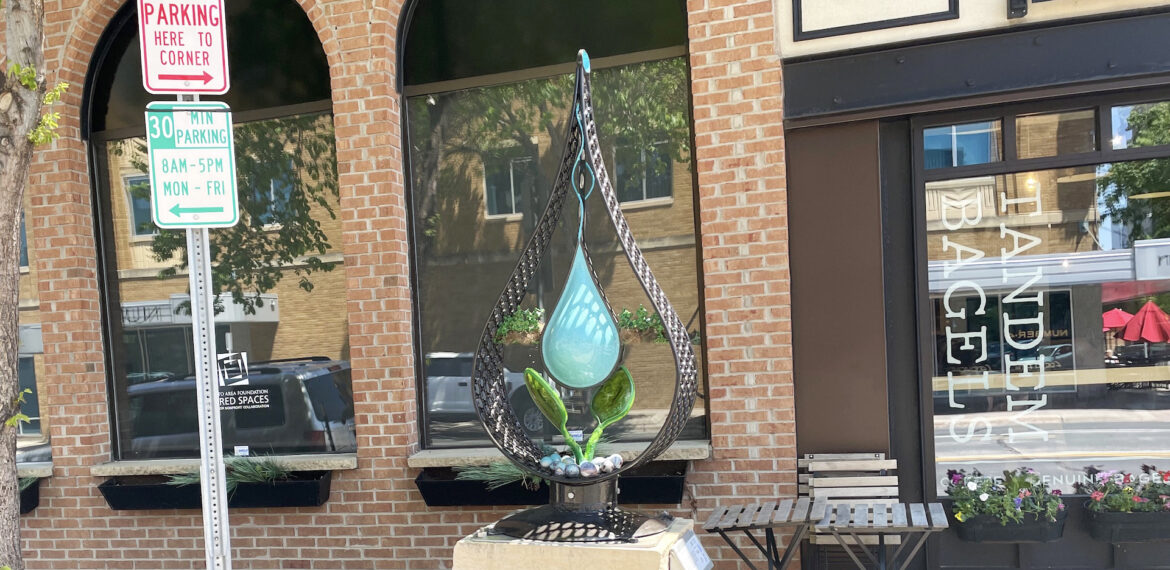 13
Trickle
Mark Hall
Minnesota
Materials:
SS Tabs for Welding
Selling Price: $11,000
Audio Tour
Artist Statement:
I've had the good fortune of spending formative years in Minnesota's Boundary Waters Canoe Area, or God's Country as I like to call it. Lakes and portage trails are its highway where you drink the water you paddle in, reminiscing the life of the voyageur. We should not underestimate or take for granted the importance of good the clean water our state happens to be blessed with, which I am grateful for.
About Mark Hall
Mark Hall has worked professionally in art glass since 1976, learning the trade through on-the-job training and numerous key workshops. In 1982 he was hired by master glass craftsman Warren Olson, schooled in the German tradition, and focused on fabrication andinstallation of ecclesiastical stained glass windows across the country.
In 1988 he followed the studio artist movement founding Hallmark Art Glass with his  wife, Leslie Munchhof. This lead to the creation of sculptures combining forged metal with blown, fused, or bent glass inserts beginning in the year 2000.
Mark shares knowledge by conducting residencies at public schools and privately in his studio in Kasota, MN. He continues their business of creating meaningful site-specific commissions and sculptures for city sidewalk rotations.