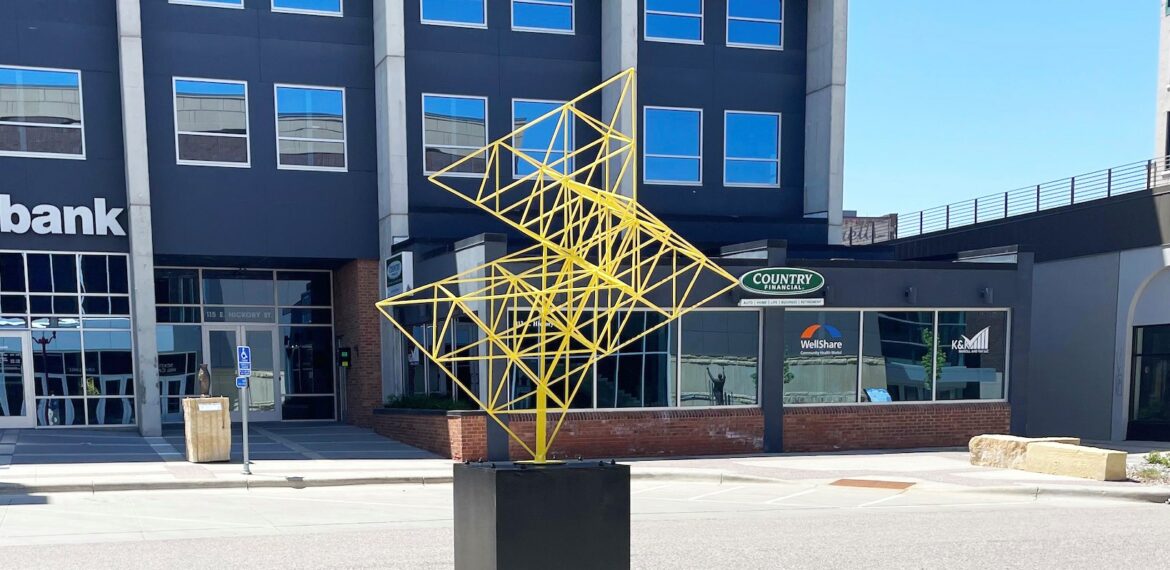 25
Triangle Play III
Sung-Hee Min
Minnesota
Sponsors:

Selling Price: $9,000
Audio Tour
Artist Statement:
Triangle Play III is a welded sculpture made of rectangular steel rods. An open triangular structure is formed by connecting short length identical rods. The piece's main elements are order systems and patterns. The piece's use of positive and negative space is also important in providing a dynamic visual experience by shifting perspective. Party flags, banners, and fireworks, which are commonly associated with celebratory events and festivities, inspired the concept. The sculpture is meant to evoke the excitement and playfulness associated with a festive occasion.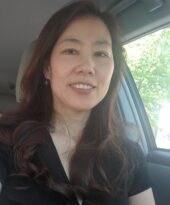 About Sung-Hee Min
I work as a public artist in Roseville, Minnesota. South Korea is where I was born and raised. In my twenties, I moved to California and studied sculpture and installation at the Academy of Art University in San Francisco. After graduating in 2000, I kept a metal studio in San Francisco's Bay View arts district and showed my work in galleries throughout the Bay Area, as well as other parts of the country and in Seoul, Korea. In recent years, I've been concentrating on public art. Public art inspires me to think beyond my own aesthetics and backgrounds, and I enjoy creating works that reach a wider audience. My work has been displayed in city art centers, park trails, sculpture walks, and other public art exhibition programs throughout the Midwest.