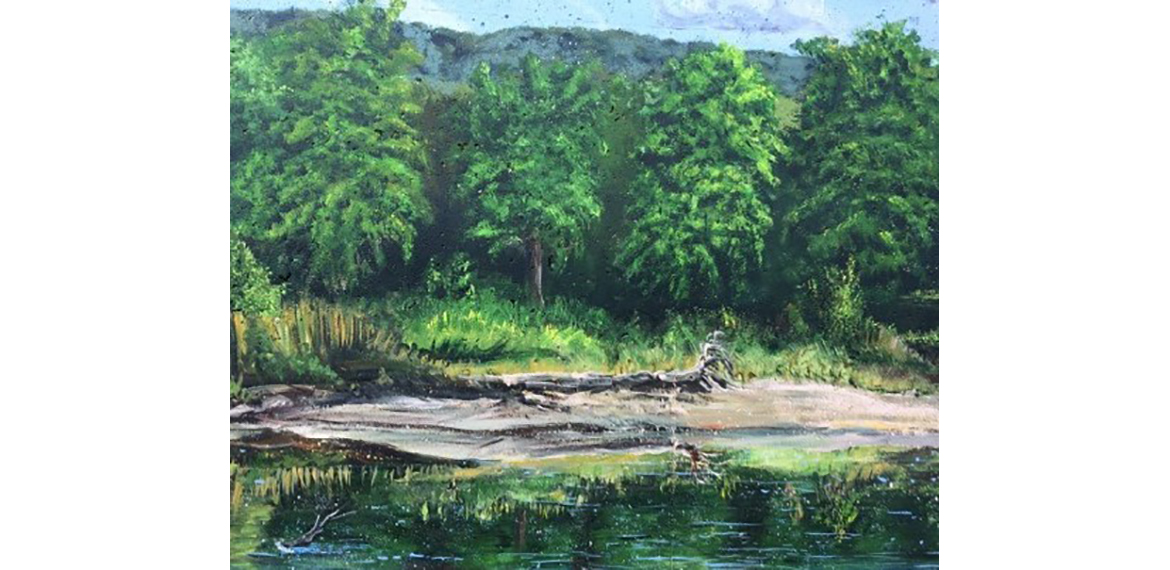 32
The Mni Mural
Julie Johnson-Fahrforth, Michael Cimino, Andrew Judkins, Ann Judkins & Craig Nagel
Minnesota
Audio Tour
Artist Statement:
Mni means "water" in the Dakota language, the language that was formed from this land. This mural depicts our river before settlement times to remind us of its beauty and vitality. The Mni Mural is a promise to water. A promise to restore our river to its original health. We can do anything we set our minds to. We can restore our river.
Location: Riverfront Drive and Main Street (by the Old Trail Depot and Reconciliation Park)
About Julie Johnson-Fahrforth, Michael Cimino, Andrew Judkins, Ann Judkins & Craig Nagel
The Mankato Flood Wall Mural, Mni Mural, was dedicated on August 24, 2016.
A $6,000 grant from the Mankato Area Foundation completed the fundraising effort, which started upon receiving approval from the U.S. Army Corps of Engineers for the project in April. Significant support of $4,288 was also received from a City of Mankato Community Grant; donations from businesses and individuals comprised the remaining $10,000 pledged to the project.
Members of the CityArt committee and a group of local artists worked with Mankato city staff and the USACE since September 2015 to determine the feasibility of a mural, in response to frequent requests from community members.
Artists involved in the project include Julie Johnson Fahrforth (lead artist), Andrew Judkins, Ann E. Judkins, Michael Cimino, and Craig Nagel. The mural design is a natural river scene that also incorporates images of fish native to the Minnesota River, stretching 500 feet from the Depot to Reconciliation Park.