CityArt Purchased Sculpture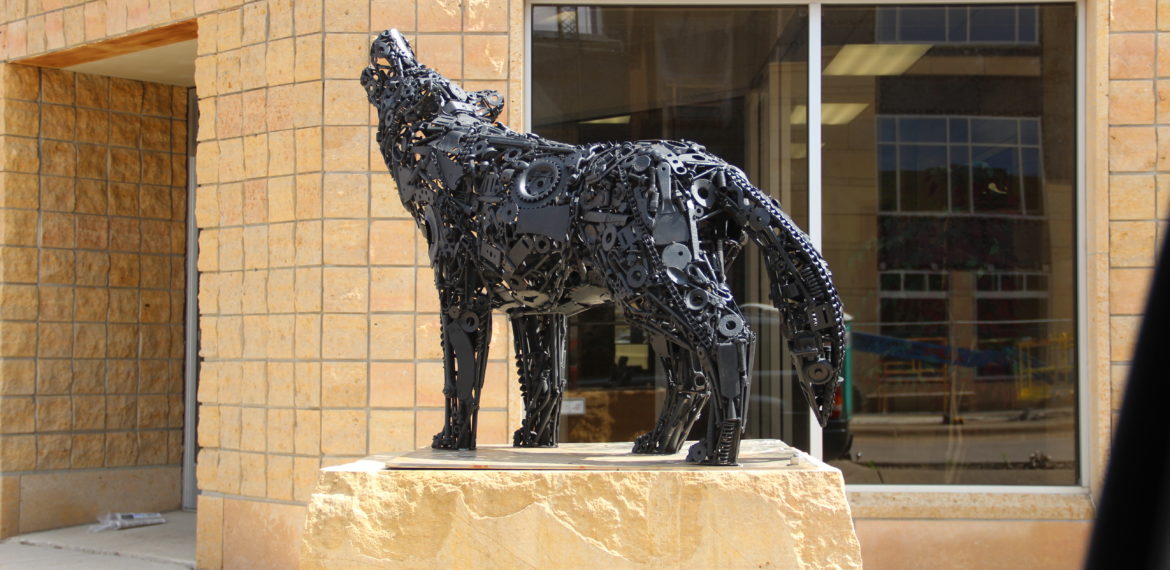 I
The Cog of the Wild - 2019
Andrew Nyberg
Minnesota
Materials:
Steel & Found Objects
Selling Price: SOLD!
Audio Tour
Artist Statement:
Cog of the Wild by Andrew Nyberg of Minnesota was the People's Choice winner of the 2019 CityArt Walking Sculpture Tour.
Cog of the Wild is a life-sized representation of the North American Gray Wolf created using thousands of scavenged metal objects from junk yards and an abandoned farm. Each piece, including the inner framework, was meticulously cleaned and painted before being welded into place. The Cog of the Wild represents the return of the gray wolf to North America and, more specifically, Minnesota.
Location: The Hub Food Park at 512 N Riverfront Dr, Mankato.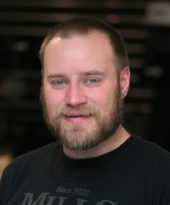 About Andrew Nyberg
Andrew Nyberg is a Mankato native and has been fascinated with art since he was a young child. Nyberg got his degree in graphic design from South Central College in North Mankato in 2008. Nyberg 's grandfather is known for his larger-than-life sculptures that are dotted around Minnesota including the 20' tall bear sculpture at the high school in Byron, MN made completely out of used lawnmower blades.  While attending college, Nyberg took a metal art course that opened opportunities to expand on his artistic abilities. His uncle recommended he follow in his grandfather's footsteps with a twist. Instead of lawn mower blades and scrap steel, he would use found metal objects to create his work. His first sculpture was a life-sized guitar created entirely out of parts found at an abandon farm. Nyberg 's first commissioned piece was a life-sized moose created from thousands of metal objects both donated and scavenged from a junk yard. The moose was created for the Chahinkapa Zoo in Wahpeton, ND where it is on display in the entrance to their park. The piece was well received which led Nyberg to his next project, a life-sized wolf made in the same fashion titled "Cog of the Wild."
Along with metal sculptures, Nyberg works in other mediums such as pen, ink, and digital art. He has had numerous projects under his belt including 2 mission patches for NASA. One of these mission patches was flown during Expedition 37 aboard the International Space Station (ISS).
Nyberg currently lives in Brainerd, MN with his wife Cheriese and his 3 year old daughter Kaelyn where he is employed as a graphic design artist for Mills Automotive Group.