2016 Walking Sculpture Tour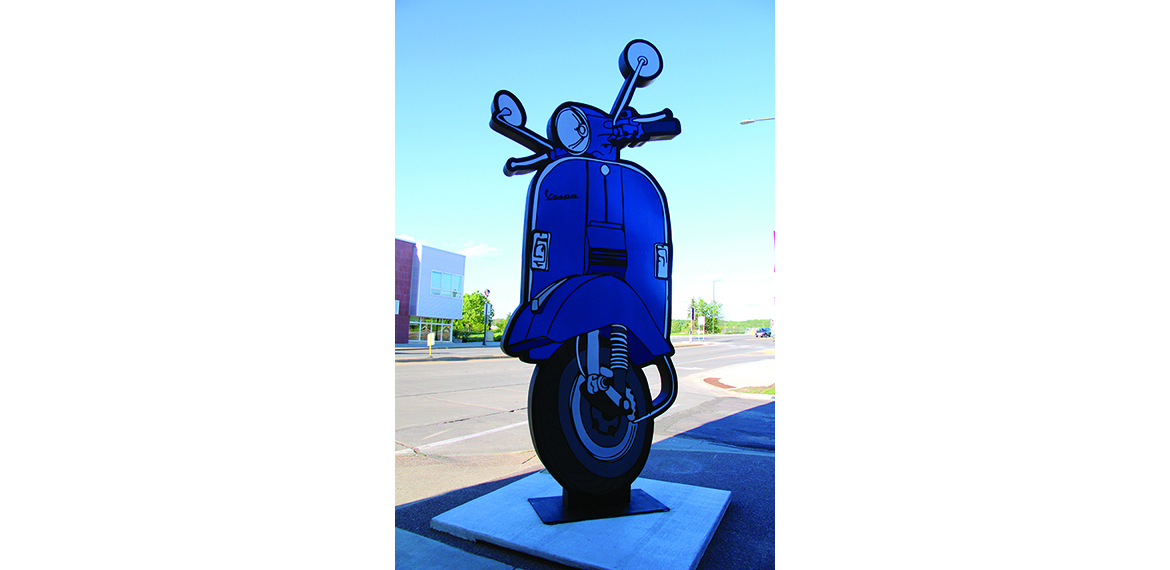 27
The Blue Rider
William Snyder III
PENNSYLVANIA
Materials:
Painted Aluminum
Sponsors:

Selling Price: $25,000
Artist Statement:
Blurring the lines between commercial, graphic design and pop art, The Blue Rider is the second iteration of #BigVespa. Standing at attention, this quirky, face-on portrait stirs notions of play and freedom. While it is a small and vulnerable scooter, the Vespa claims and commands its environment. I imagine it speaking in Jean Reno's gruff, French accent, "Are you talking to me?" I tip my hat to Kandinsky, and the power of a brand.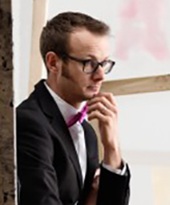 About William Snyder III
From a young age, William Snyder III has been involved in the arts – theatre, choirs and art-making.  Snyder always loved puzzles and "making."  He grew up watching The Woodwright's Shop and Bob Villa on PBS, playing Lego and tinkering. Early painting and art influences were hanging with Kevin Kutz and learning from Brice and Lisa Miller. He spent a stint studying art at CMU with Herbert Olds and worked some with Sakuro Takahashi. He went on for an MFA in printmaking and moved into the social impact of the arts, challenged by Lonnie Graham and Charles Garioan. The scope of Christo's work has also inspired him; Chuck Close, Kandinsky, and Jim Dine are other favorites.