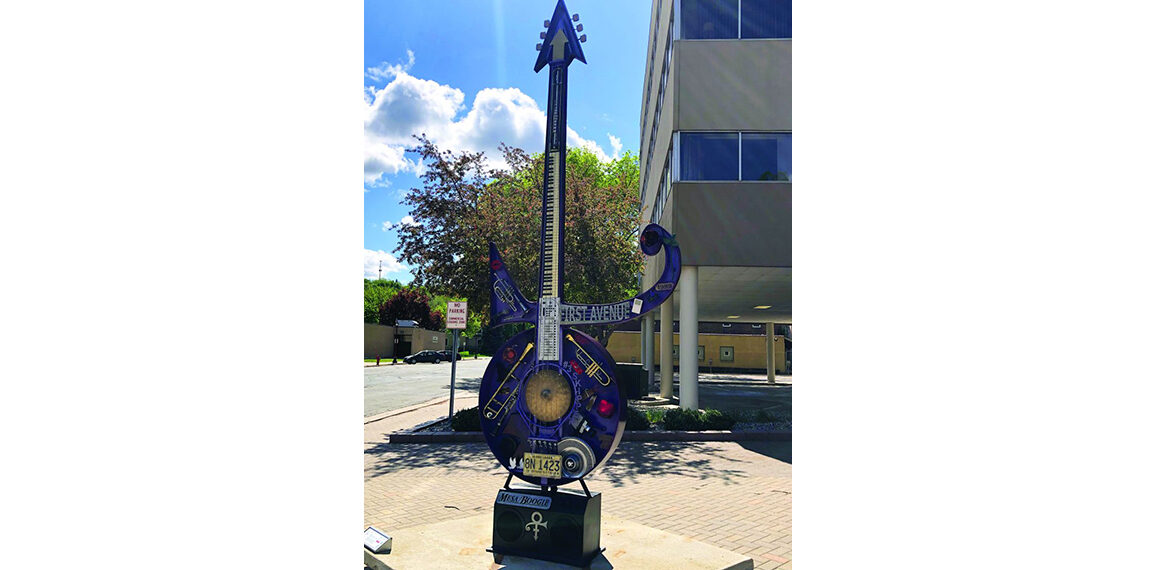 10
The Artist
Jefferson Davis
Iowa
Materials:
Upcycled Metal
Sponsors:

Selling Price: $20,000.00
Audio Tour
Artist Statement:
Another Davis piece, "Fallen Stars," stands as a tribute to the fallen heroes of music across any genre, rock, country, reggae, rap, R&B, or heavy metal, and is comprised of repurposed items, as many artists' music is often repurposed and reimagined to create new sounds and new genres.
Music plays a large part in my life, serving as motivation, creativity and/or peace while I create or design concepts and bring them to fruition. I would love to create another tribute to musicians, utilizing the same concept: making it larger than life.
Music will always be a part of our past, present and future. Whether we heard it on a phonograph, 8-track tape, cassette tape, CD or on YouTube. Musicians are artists and all we can do when an artist, or artists, who shaped our musical history disappear, is to build something our words can't say so we may never forget them.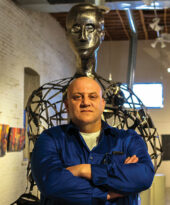 About Jefferson Davis
Jefferson "Jeff" Davis was born and raised in Crescent, Iowa, and now resides in Woodbine, Iowa. His sister nicknamed him "MacGyver" at a young age because of his ability to mend broken items and create functional items with ordinary objects he found. He never lost his interest to make the old new or to create statements with ordinary objects.
From the time he first landed himself in Sheet Metal Workers Local Union 3, he enjoyed learning the tricks of the trade and attending school for Metal Inert Gas welding, Tungsten Inert Gas welding, wire welding and more, graduating in 1998. Prior to that, a four-year stint in the United States Army as a medic from 1992-1996, prepared him for just about anything that would come his way.
He's never lost his drive to be an artist, working with a medium he has grown to love: Cold metal. He enjoys a wide array of creating, from developing realistic pieces with all metal patina finishes, such as in his Wildlife Series, to fictional creatures and "art that moves and is functional," as is with modified bicycles and abstract pieces.
Davis has a firm belief that art tells you what it wants to become, and not the other way around.
His business, Heavy Metal Renaissance, LLC, was launched in 2015, and was able to get off the ground after winning an "Open4Business" contest, hosted by Main Street Iowa. Jefferson enjoys building accurate replicas of "larger than life" realities in cold steel leaving many in awe at their enormity. Davis has been privileged enough to have shipped pieces across the United States, and even a few in Europe.
For more information and for more photos, visit Heavy Metal Renaissance on Facebook at www.facebook.com/theheavymetalrenaissance, email heavymetalrenaissance@yahoo.com or call (712) 592-3913.