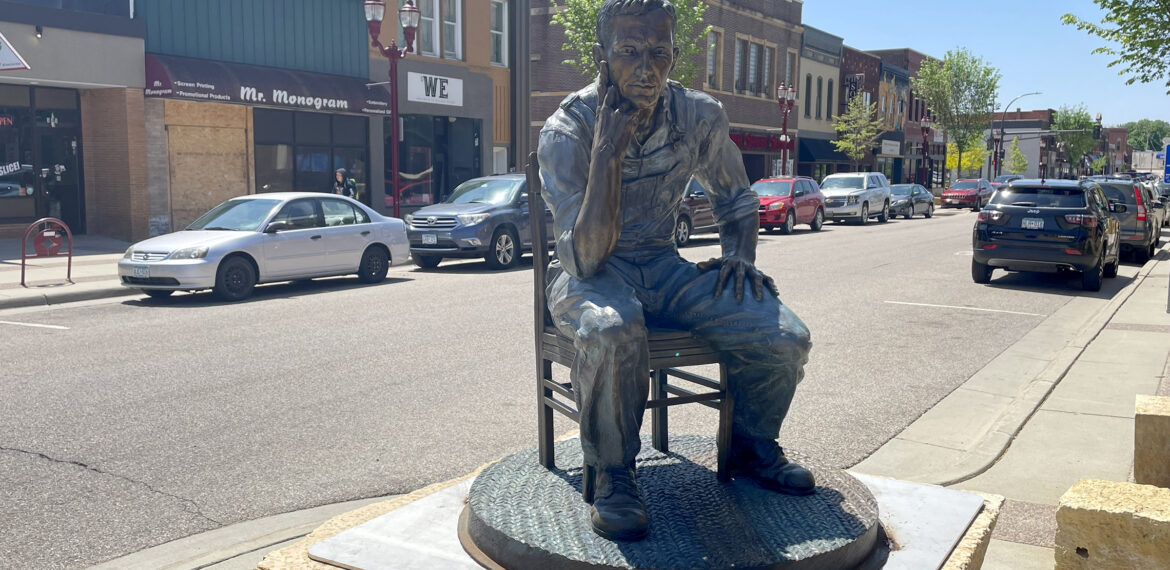 1
The American Farmer
Sondra Jonson
Nebraska
Materials:
Bronze with Steel Tabs
Selling Price: $19,500
Audio Tour
Artist Statement:
This sculpture is uniquely representative of the agricultural community. Jonson's portrayal of the farmer shows a man of seriousness, intensity and strength, a man of great responsibility and commitment. While many artists portray farmers as "quaint," Jonson sees them as heroes. The sculpture is three quarter life-size. All the details in the sculpture—the clothing, boots, chair, braided rug and even the bandana in his pocket, were modeled from the artist's local community.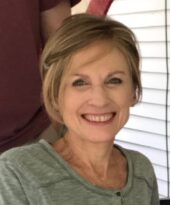 About Sondra Jonson
Sondra Jonson, originally from Philadelphia, now operates her busy sculpture studio in Cambridge, NE. She has installed over 100 large sculpture works throughout the U.S. and in Canada, including the fallen soldier monument in Sioux Falls, SD. Her numerous small works appear in collections as far abroad as Italy, the Czech Republic and Botswana.
Jonson's sculptures have been featured in numerous juried exhibitions and have placed and won awards in many of them. Her works are highly sought after for their skillful craftsmanship and graceful designs. Recently she has added original mosaic glass design to her repertoire and has large mosaic installations in various churches and hospitals.