2017 Walking Sculpture Tour
24.
Tatanka Ska
Steve Bormes
South Dakota
Materials:
Steel & Found Object
Selling Price: $7,500
Audio Tour
Artist Statement:
The strength of the American Bison is readily apparent from its physical characteristics. But it is the actions of this majestic that make the Bison the perfect symbol of perseverance. When confronted with the adversity of a winter storm, the Bison doesn't seek shelter. Instead, the Bison turns into the storm, and pits itself against nature, with the knowledge that it is stronger than the adversary it faces. And yet, that same Bison also belongs to the herd. His strength is born not of isolation, but rather of community.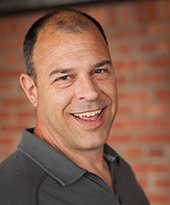 About Steve Bormes
Steve Bormes is a visionary (self-taught) artist and gallery owner from Sioux Falls, SD. A 2015 recipient of the Fellowship Grant from the SD Arts Council, his work has been exhibited nationally, from Las Vegas to New York City. The anthropomorphic nature of his work is no doubt a product of his degrees in Biology and Mathematics. The madness, however, is all his own.