2016 Walking Sculpture Tour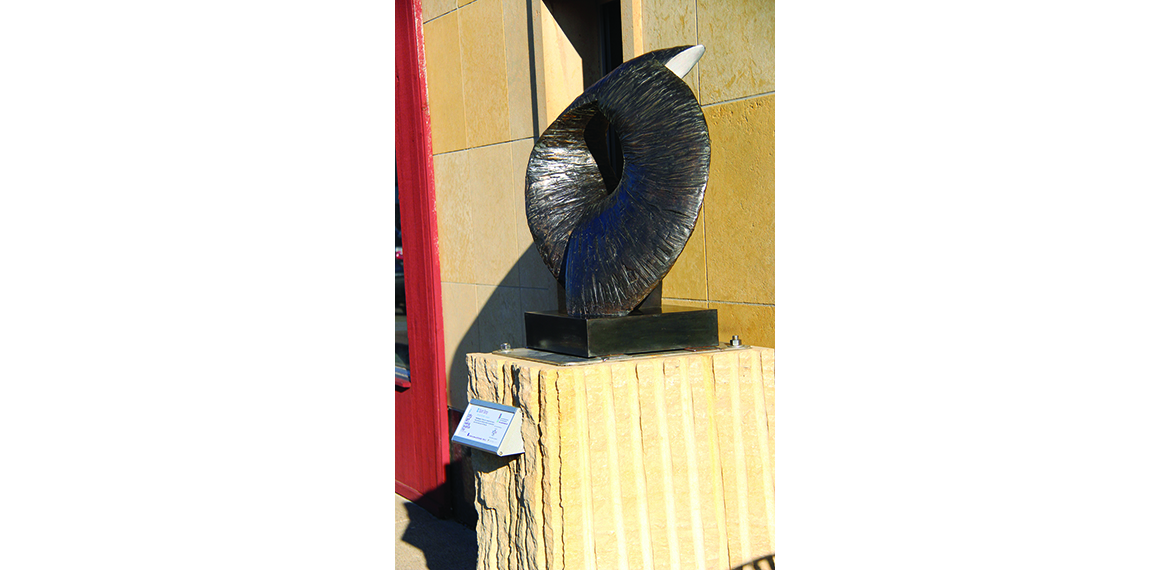 25
Artist Statement:
The Mobius strip is a twisted band which creates an infinite one-sided surface. By splitting the sculpture in two pieces, Split Strip plays with the continual nature of the Mobius strip.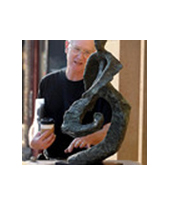 About David Hyduke
David Hyduke is a metal sculptor living in Kasota. He attended Bemidji State University where he studied philosophy and psychology. He has made sculpture since his early twenties and learned the bronze casting process under the tutelage of Paul Granlund, who was a long time sculptor-in-residence at Gustavus Adolphus College in St. Peter. Working predominately in bronze, he has operated his own foundry for many years.
David has been represented by Imprimatur Gallery, Peterson Fine Art and Art Resources, all of Minneapolis. The sculptor's work can be seen at the Mayo Clinic in Rochester, the Metropolitan Medical Center in Minneapolis, the Children's Hospital in St. Paul, Concordia College in St. Paul, and Investors Diversified Services in Minneapolis. Major commissioned works are at the Anoka County Courthouse, Good Counsel-School Sisters of Notre Dame in Mankato and Gustavus Adolphus College in St. Peter.
David has done sculpture maintenance and has been involved in the restoration of historically significant monumental sculpture. He has also done numerous art residencies in Minnesota schools.