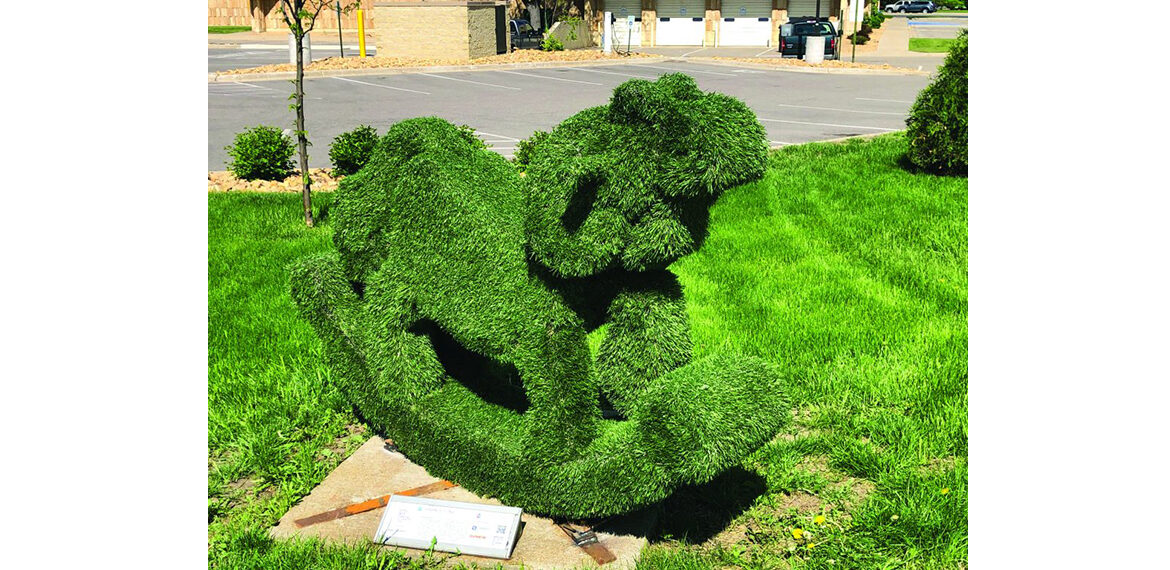 17
Sparkle Pony
Kat Clear
Vermont
Materials:
Metal and Artificial Turf
Selling Price: $15,000.00
Audio Tour
Artist Statement:
The grass is always greener - or alternatively - it's not easy being green.
To embody the type of wonder that comes with the popular belief that being an artist is a constant creative whimsy existence, I made Sparkle Pony. It harkens back to my childhood dreams of what it would be like to actually ride a My Little Pony, the ultimate!
It is a steel structure covered in artificial turf. She is striking and whimsical at first glance. As you approach, the urge to ride it becomes stronger. Once mounted, the artificial bright green grass reveals it's a little scratchier than the feeling of its mid-summer natural feel of a real grass cousin. But it still delivers.
My hope is that Sparkly Pony can offer and welcome interaction. Whether it be pet, played, sat or lounged on, the piece serves for a quick respite of the daily dose of work and routine. The turf mimics the beauty of nature, conflating the idea of being an artist and the feeling of art.
With this work I begin to investigate how I can directly share the feeling of art with an audience. Being an artist isn't always what it seems, but it is still pretty fun, most of the time.
About Kat Clear
Kat Clear was born in Perth Amboy, N.J. in 1979. She moved to Vermont in 1998 to attend the University of Vermont, where she received her Bachelor of Arts in studio art in 2001. She started Kat Clear Works in Metal in 2004, where she began to merge her fascination and passion for metal and sculpture into commercial business. This led to custom metal signage, public sculpture and scenic installations for business, events, and municipalities. In 2015, after spending two years in Michigan, she received a Master of Fine Arts from the Cranbrook Academy of Art. She has since moved back to Vermont currently living and working in Ferrisburgh, Vt. with a new sense of perspective as she continues her creative practice in both the material and lived world.