2016 Walking Sculpture Tour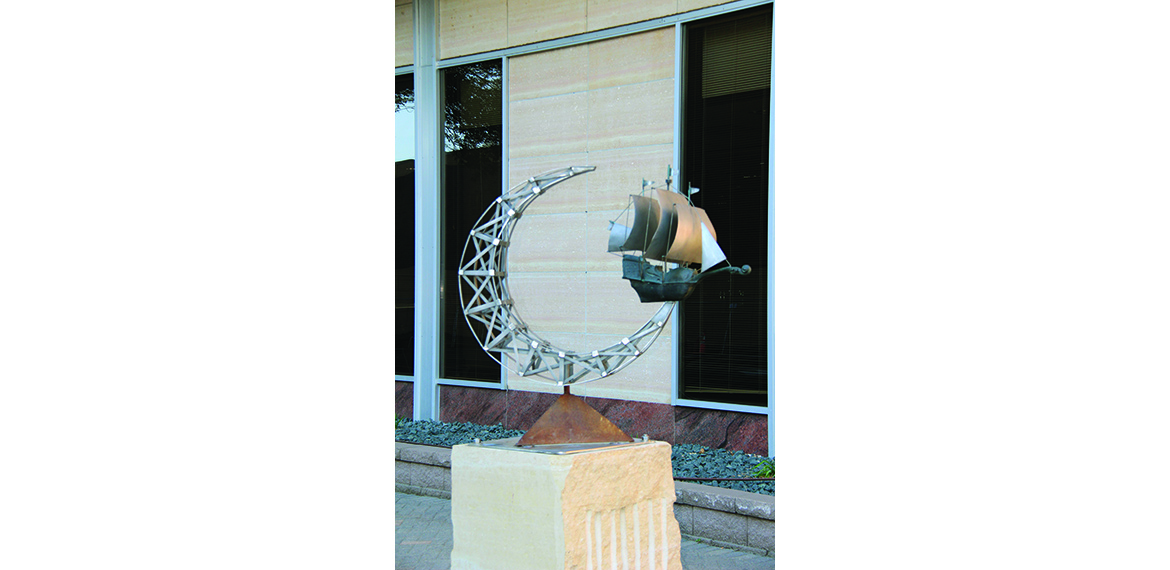 4
Song of the Flying Dutchman
Kyle Fokken
Minnesota
Materials:
Bronze & Stainless Steel
Sponsors:

Selling Price: $10,000
Artist Statement:
We depend on science to guide us but the lure of Art is the reason to go. We need a little mystery and danger in our lives to spur us on, to take chances and achieve great things. Artists are needed to visualize things that are not yet made. We need to culturally take chances in order for us to "set a course" to better our society.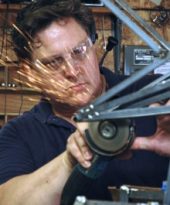 About Kyle Fokken
Kyle Fokken was born in the small farming town of Clara City, Minnesota, a town with little to do but entertain yourself with your imagination. He was the first person in his family to attend college, graduating with a BFA in Ceramics with honors from Minnesota State University at St. Cloud. He started his artistic journey as a potter's apprentice, interned with the Minnesota Museum of American Art and served on the Minnesota Crafts Council. He then took a position as a fundraising manager with ArtsMarketing Services in Toronto. After moving back to Minnesota he had a successful career in the mortgage industry and kept active in the arts by volunteering with North East Minneapolis Arts Association and the Soap Factory (an alternative art space). He later left his banking career to work as a self-employed sculpture and stay at home dad. He lives in the North East Minneapolis Arts District (which he helped create) with his wife Heather and two great kids, Kasjen and Anika. He has shown in museums and art centers throughout the United States and abroad.