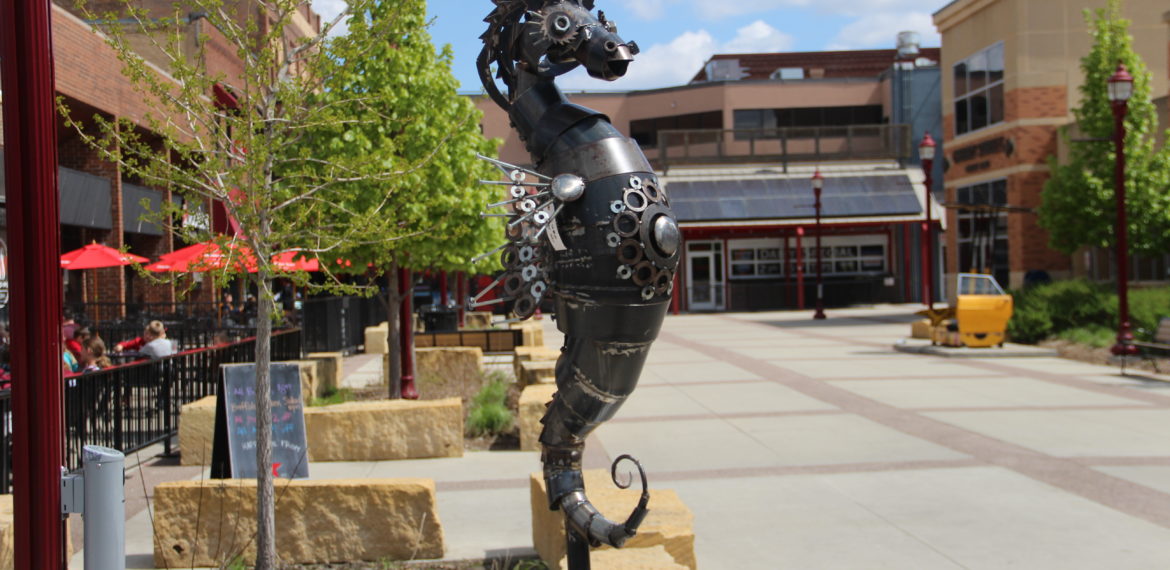 3.
Seahorse
Crysten Nesseth
Minnesota
Sponsors:

Selling Price: $8,500
Audio Tour
Artist Statement:
Waves whisper desires for discovery, probing life for the glimmer of ethereal beings. Here, seemingly so insignificant with tendrils clinging to minute architecture, a silhouette reminiscent of my terrestrial companions. Weightless, just breathing, I pursue balance in the presence of such wonder.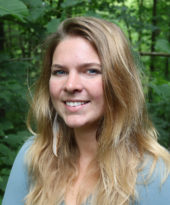 About Crysten Nesseth
Crysten Nesseth of Iron Maid Art is a sculptor, entrepreneur, small business owner and ardent adventurer. She graduated from St. Olaf College with a Bachelor of Science in Marine biology, but later found her passion for sculpture and metalworking while employed at her family's manufacturing business. Her whimsical artistic expression is derived from the natural world, and the recycled metal itself, drawing life and expression out of a cold, raw medium. She is now the owner and operator of Iron Maid Art, a recycled metal arts business she started in 2013. From large scale sculpture to Christmas ornaments, signs and garden art, Iron Maid Art works with a variety of gift shops and boutiques, as well as a blossoming seasonal Etsy business. Crysten's sculptural work can be seen on exhibit in many cities around the midwest.