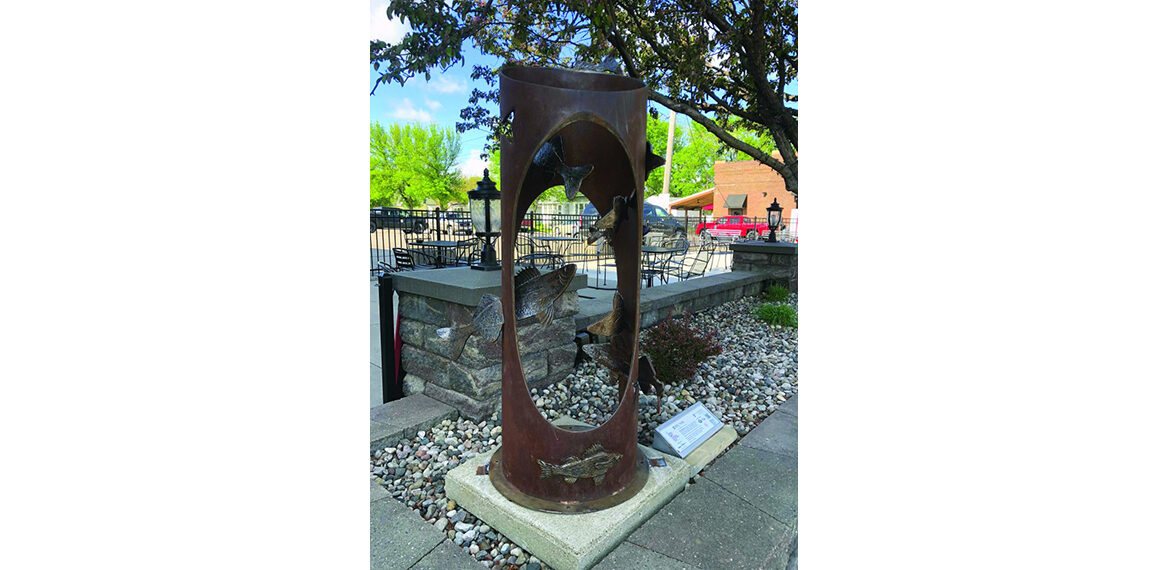 28
Reel Thing
Lee Badger
West Virginia
Selling Price: $9,000.00
Audio Tour
Artist Statement:
Reel Thing is a fisherman's dream of walleye schooling in a column of water. In this underwater world, their shadowy shapes swim around and about, and several day's catches are on the lookout for baitfish, a lure or a darting jig.
Given their short attention span, I can't wait to land one in my pan!
Wishin' to be fishin'? But what do the fish think? Your imagination is under there. More Americans go fishing than play golf and tennis combined. After all, it's not the catching, it's the fishing!
What are you fishing for?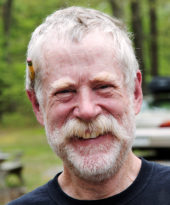 About Lee Badger
Lee W. Badger's life-long career as an artist blacksmith started in the Colorado Rockies in the1970's and brought him to the Mid-Atlantic National Capitol Area in the late 1980's. For five years he was an Artist-in-Residence at Glen Echo National Park in suburban Washington, D.C.. Since 1998, he's been working in a forge and workshop of his own design, the Anvil Works Art Metal Studio in Hedgesville, W.Va., where he has received recognition and support from the West Virginia Department of Arts, Culture and History and the National Endowment for the Arts. Badger's sculptures appear in several public art exhibitions every year.