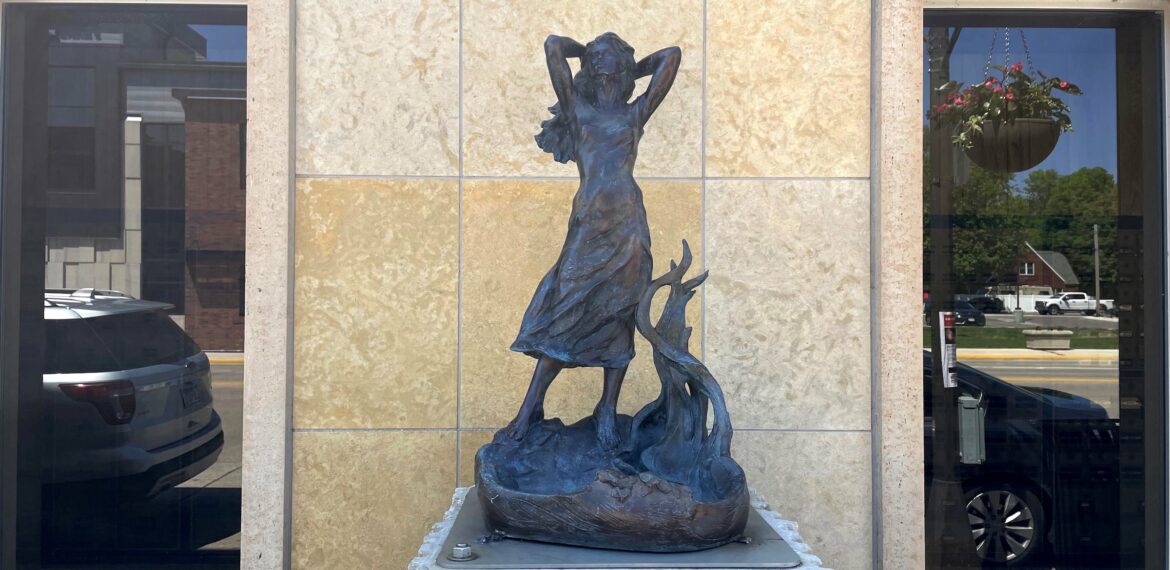 31
Reeds
Bobbie Carlyle
Colorado
Materials:
Sponsors:
Selling Price: $11,600
Audio Tour
Artist Statement:
Reeds is one of my favorite early sculptures. It depicts a young woman pausing on the shore of a lake or river, pondering her future, the day's events, enjoying her surroundings. It's a breather in a busy life.
About Bobbie Carlyle
Bobbie has a bachelor 's degree in fine art from Brigham Young University. Her seven children and many grandchildren have been models for many of her early sculptures. Her favorite theme is one of Self Development, and designs are with a tweak in the figures. "Self Made Man"is about creating one's own character and future, a female Phoenix about renewal/rebirth, Stretch the Limits with a man within a Mobius Strip about stretching the boundaries.
Bobbie has created many works in life size to monumental scale.  In May of 2023 her 15 foot tall sided-relief "Sunriser" will be mounted to a new Life Time Fitness window wall in Walnut Creek, CA.  Her 9.5′ tall "Seaswept" is installed at the Robert Kennedy Community Schools in LA; the 14′ tall "Self Made Man" has been installed in New So. Wales, UNC Charlotte, and private collectors; Cheyenne WY owns many of her works–"Hard to Leave" 6'7″ cowboy;  9′ Nature's Keeper" 9' Indian chief emerging from the earth- in a private collection in Aspen.