CityArt Purchased Sculpture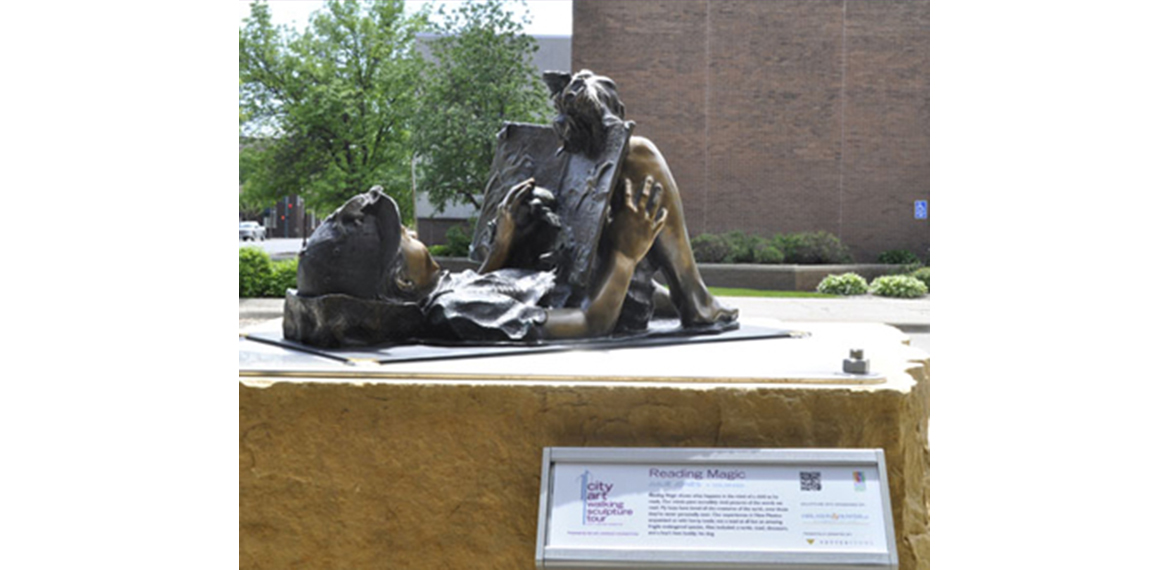 A
Reading Magic - 2011
Julie Jones
Colorado
Selling Price: SOLD!
Audio Tour
Artist Statement:
Reading Magic by Colorado native Julie Jones, was the first People's Choice winner in the 2011 inaugural year of the CityArt Walking Sculpture Tour. Capturing the whimsy, joy and integrity of children has been an important theme in the body of her work. Julie has been described as "a bright star of the local sculpture scene." Exquisite detail is the hallmark of her work.
Reading Magic shows what happens in the mind of a child as he or she reads. Our minds paint incredibly vivid pictures of the words we read. My boys have loved all the creatures of the earth, even those they've never personally seen. Our experiences in New Mexico acquainted us with horny toads; not a toad at all but an amazing fragile endangered species. Also included: a turtle, toad, dinosaur, and a boy's best buddy: his dog.
Location: At entrance to Blue Earth County Library, 100 E. Main