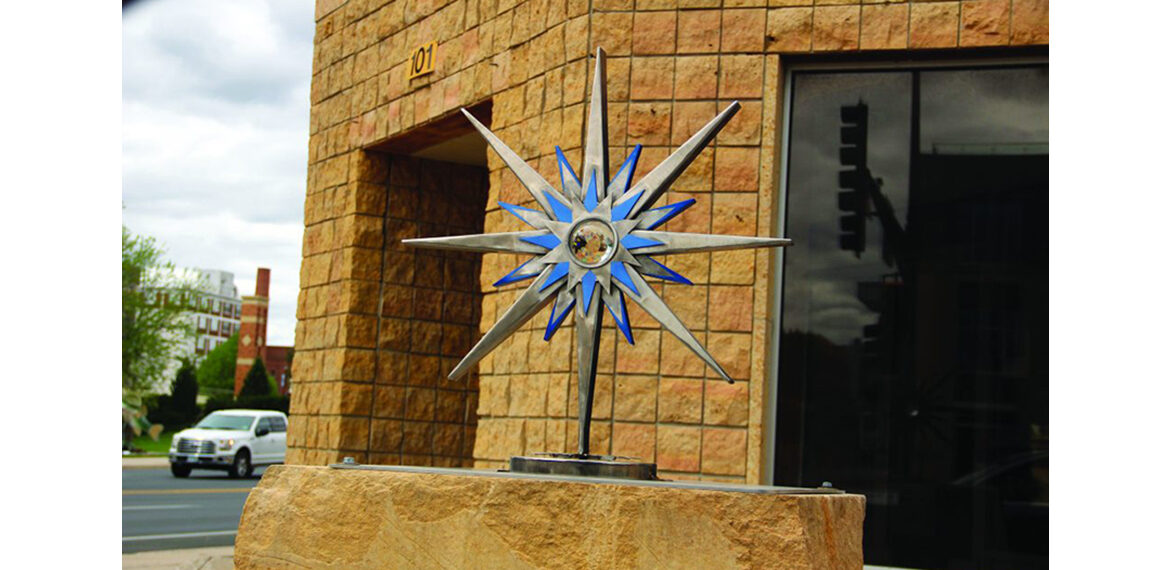 15
Radiance
Jeffrey Satter
South Dakota
Materials:
Stainless Steel
Selling Price: $1,800
Audio Tour
Artist Statement:
When creating this sculpture, the glowing light emitted from the faceted center shining outward with colors inspired me to call it RADIANCE.
About Jeffrey Satter
Satter was born, raised, and resides in Sioux Falls, S.D.
He has always had a passion for creating artwork with stainless steel, stone, and wood.
He has exhibited at Sculpture Walk 2020 in Sioux Falls; University of South Dakota in Vermillion, SD; Sculpture One in Maryville, MO;  Watertown Art Walk in Watertown, SD; University of Sioux Falls, Avera Hospital, and Eau Claire, WI.