2016 Walking Sculpture Tour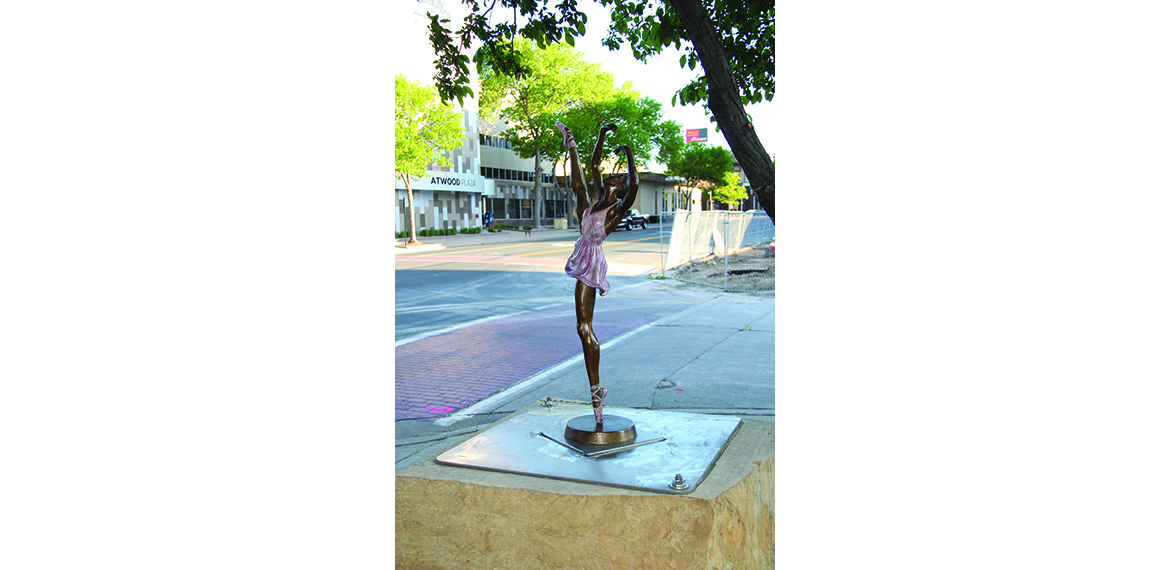 20
Artist Statement:
At age 7, Paloma Herrera quickly became a child prodigy in South America. She studied in Belarus and London. Shortly after, she was invited to the American Ballet Theatre in New York and quickly became principal ballerina. Paloma had unique control of her body and was able to interpret the most difficult music and make magic happen by working in musical phrases, not counts. Her grace, beauty and style inspired this sculpture.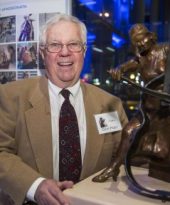 About Richards D. Poey
Born in New York City, 1937, Dick has 34 years of art and design-related experience in Advertising, Sales Promotion, Exhibits and Trade Shows, Film and Video Production and Marketing with Eastman Kodak and Honeywell. He is currently creating bronze and stone sculptures ranging in height from 10 to 48 inches. He is past president, vice president and editor of the Society of Minnesota Sculptors' newsletter and was awarded Lifetime Achievement Award by the Society. He is also active as a travel and nature photographer.  Dick is represented by Art Resources Gallery, Edina, MN.