2017 Walking Sculpture Tour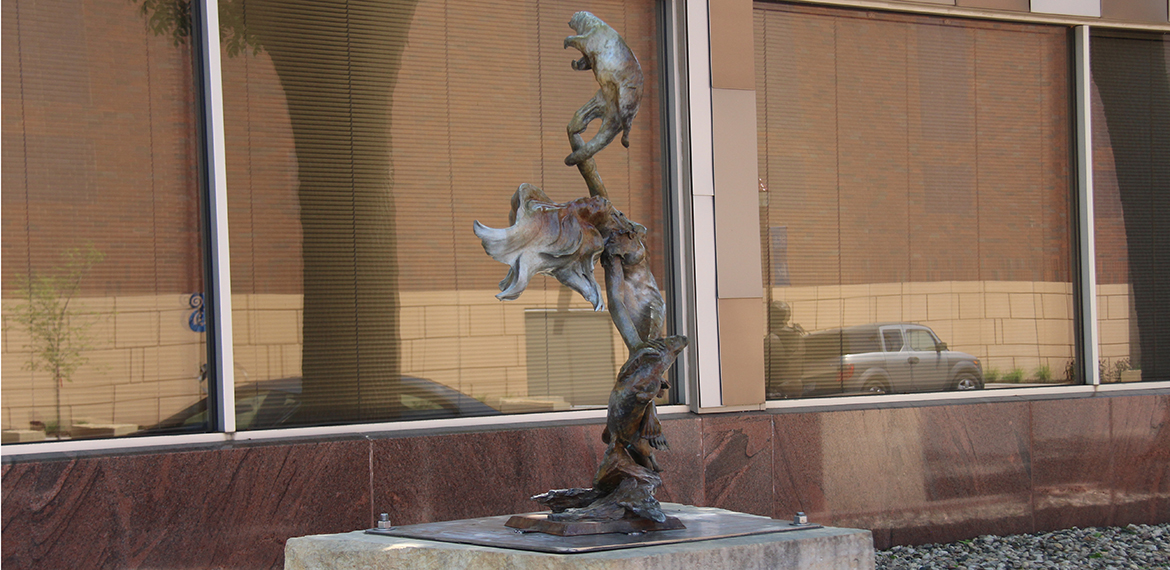 6.
Otter Woman
Jerry McKellar
Selling Price: $8,500
Audio Tour
Artist Statement:
The sculpture Otter Woman is my interpretation of a Native American legend and depicts a Native American maiden swimming with two otters.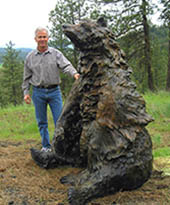 About Jerry McKellar
Jerry McKellar's bronze sculptures vary widely in style and subject matter, range from miniature to monumental, and have been purchased for the permanent collections of museums, corporations, and communities. In 2009 his life-size Flower Dancing in the Wind was permanently installed in the city of Chelan, WA, and in 2010 another in this edition won the People's Choice Award at the Sioux Falls Sculpture Walk and was purchased for that city. He has won many awards at juried art shows, including seven at the CM Russell show in Great Falls, MT, and seven at the Western Art show in Ellensburg, WA. In 2012 the life-size burro A Bad Hair Day won the People's Choice Best Bronze in Eau Claire, WI.