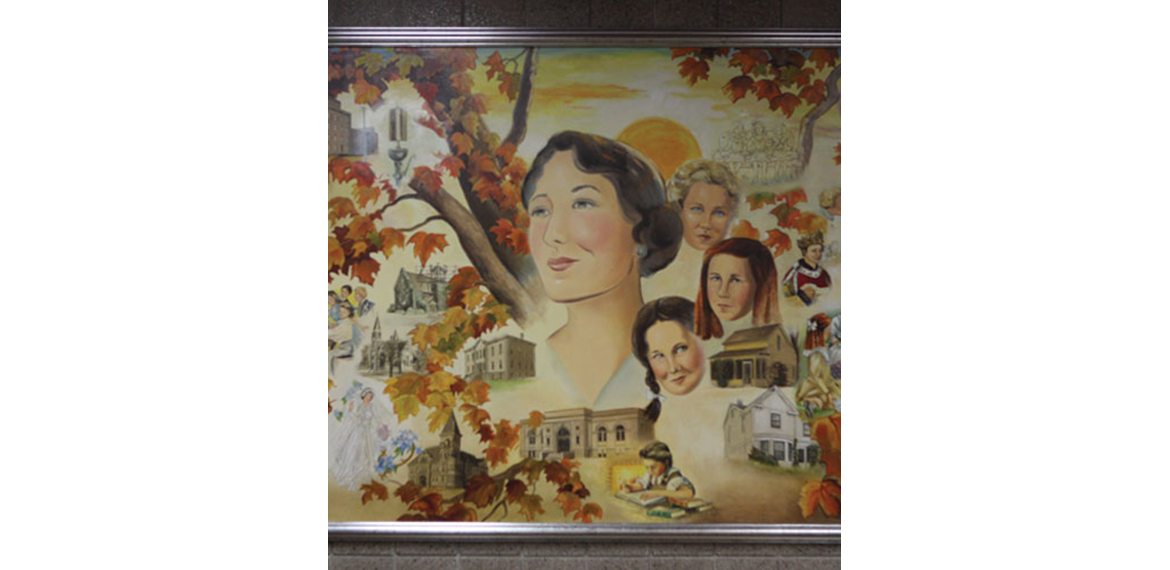 10
Maud's Deep Valley
Marian Anderson
Minnesota
Artist Statement:
The mural, Maud's Deep Valley, which hangs in the BEC Library, depicts favorite scenes from the Betsy-Tacy books by Maud Hart Lovelace and Mankato at the turn of the century. It was funded by a grant from the Minnesota State Arts Board and was presented to the Library on March 9, 1980.
Location: Blue Earth County Library, 100 E. Main
About Marian Anderson
Marian Anderson is nationally acclaimed for her wildlife, landscape and nostalgia artwork. Marian's art is exhibited in galleries and private art collections throughout the United States and abroad, in addition to her own art gallery in Mankato, Marian Anderson Fine Art Prints, located in the Blue Earth County Historical Society.