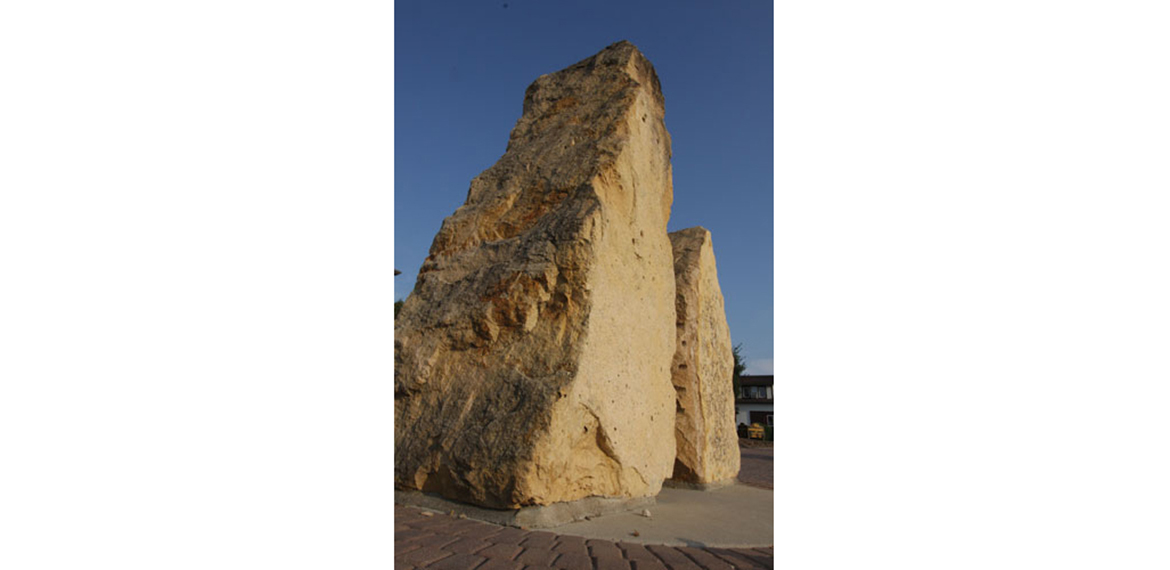 23
Mankato Sesquicentennial Time Capsule
Thomas Miller
Minnesota
Artist Statement:
Buried on September 30, 2003, it is supposed to be opened on the 200th anniversary of Mankato. Inside the capsule is a CD with an advertisement for the riverboat rides during the sesquicentennial year, a newspaper, a TV broadcast, Katoland computer games, a tie, coasters, books and a Marian Anderson Print.
Location: Riverfront and S. Front Streets
About Thomas Miller
Thomas Miller was born in Mankato in 1960 and studied art at the Laguna Beach School of Art in CA. It was there that he discovered his natural talent for stone carving. Since his graduation in 1980, he has amassed extensive professional experience in sculpting and cutting. Many of his pieces have obtained national recognition. He currently runs Monuments by Miller out of Mankato.