22
Loyalty
Janesville, Waldorf, Pemberton Advanced Metal Sculpture Class
Minnesota
Materials:
Steel and Found Objects
Sponsors:

Selling Price: $5,500
Audio Tour
Artist Statement:
Loyalty is a sculpture designed by the 2022-2023 JWP Advanced Metal Sculpture class. It symbolizes the honor and perseverance of a man dedicated to his cause. All ten students have worked together to help design and create the sculpture. The inspiration came from the idea of a knight carrying out his last orders for the good of others.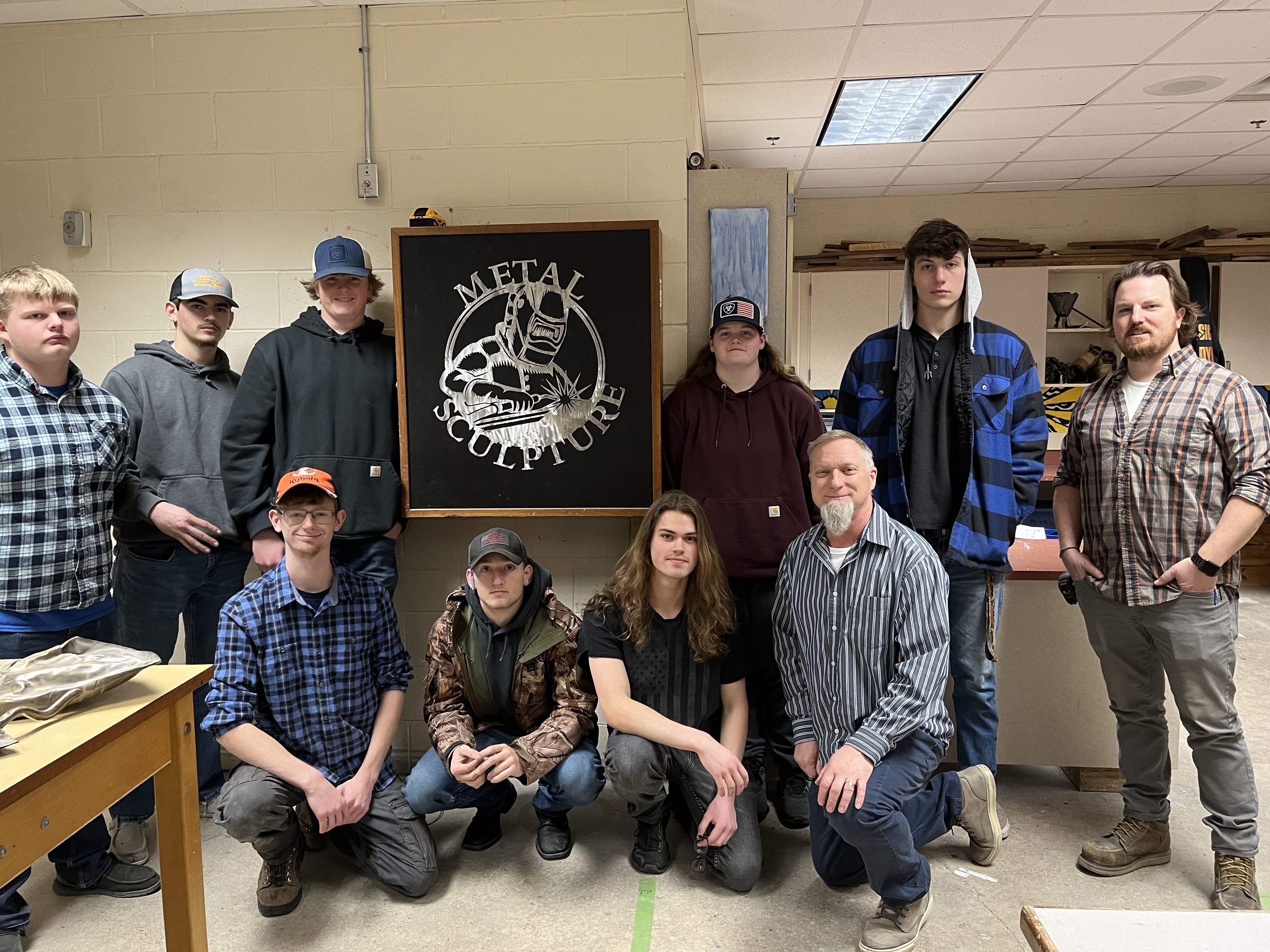 About Janesville, Waldorf, Pemberton Advanced Metal Sculpture Class
This is a collaborative sculpture made by the JWP Advanced Metal Sculpture Class of 2022-2023. All 10 students in this class
worked together to design and create the sculpture. We have been accepted into the Mankato Sculpture Walk for the previous 5 years and won the People's Choice Award in 2018.