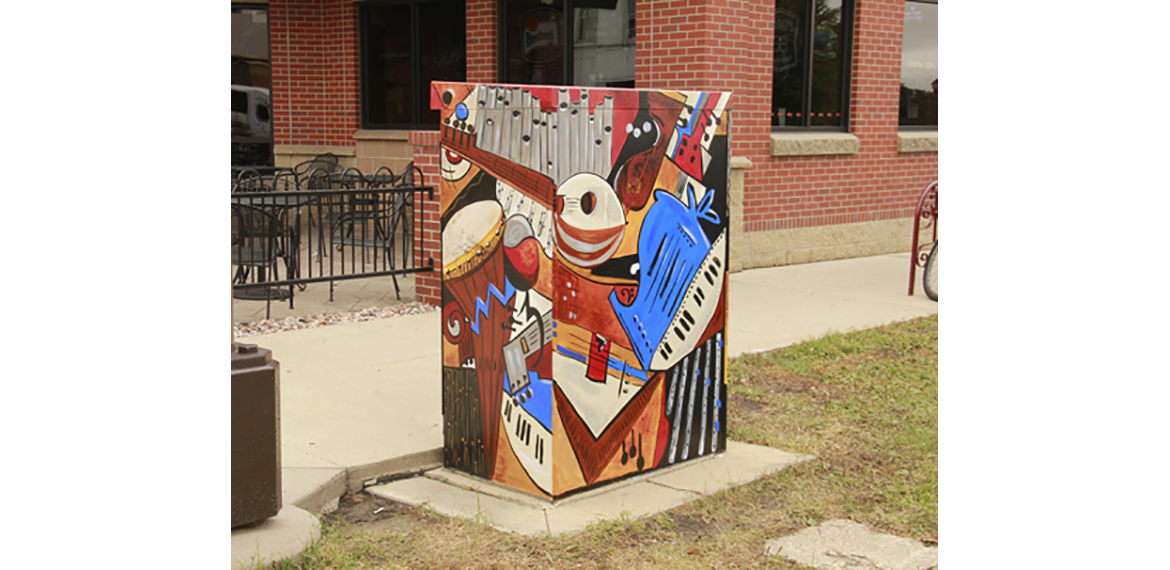 9.
Let Me Entertain You
Lisa Bierer
Minnesota
Audio Tour
Artist Statement:
My design for the traffic signal box at Cherry and Front Street was inspired by Jazz Age artists, painting in a strong semi-abstract style using a limited palette. I want this work to represent the music and concert scene in this area of Mankato, encompassing aspects of different types of music in a fun way.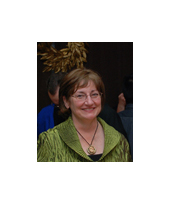 About Lisa Bierer
Based in Southern Minnesota, Lisa Bierer is a freelance visual artist specializing in murals, palette knife oils, and acrylics. With extensive experience in custom and original paintings Lisa is available to create commissioned pieces. Lisa Bierer is a recipient of multiple McKnight Foundation Emerging Artist Fellowships awarded by the Prairie Lakes Regional Arts Council.