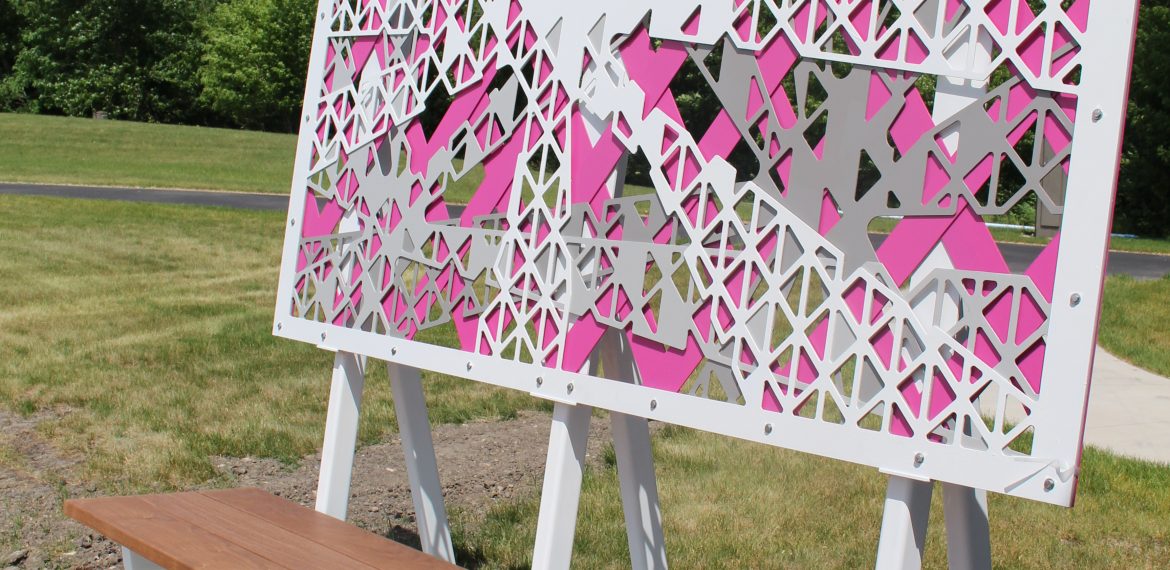 33
Lean Back
Haptic Design Lab
Minnesota
Materials:
Powder Coated Steel and Ipe Wood
Selling Price: Minnesota
Artist Statement:
"Lean Back" is a fireworks viewing platform and marker. The genesis of the design came from the desire for interesting physical and visual engagement.  Physical in the sense that people can sit, relax and communicate.  Visual by the way the design brings forward the excitement of light and play that are inherent in celebrations, entertainment, and fireworks.
 
Users are encouraged to lean back against the intricate backrest to enjoy the fireworks show or soak up the sun. The design consists of layers of painted galvanized steel with laser cut triangular holes throughout each layer. When viewed from afar, the whole effect with be read as three separate gradating bursts of light and color and as you approach the bench, the pixilation, detail and depth of material become more apparent.
Location: Riverfront Park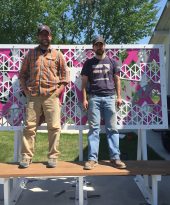 About Haptic Design Lab
W. Tyler Whitehead (Eagan) – Tyler is a registered architect with 10 years of architectural education, practice and design experience. During this time Tyler has been involved in many projects of varying scales and scopes. Tyler particularly finds his passion in the crossover of art, architecture, craft and technology.
Charles Steward (Minneapolis) – As a licensed landscape architect, Chuck has been engaged in open space design ranging in scale from master planned community developments to ornamental railing design.  His eleven years of experience have drawn him through the intersections of art, public engagement, design, and construction.  Creating beautiful and honest open spaces are what fuel Chuck's passion to design.