13
Hope
Julie Johnson-Fahrforth
Minnesota
Audio Tour
Artist Statement:
I love the moment when I look closely at a flower and a surprising color appears. I'm also enamored with the background patterns of flower stems and leaves, to me that's the beat of their song. All in all, the beauty and symmetry of flowers make them a very rewarding subject matter to paint. I work with oil paint, acrylic paint, chalk pastel, pencil and photography. Other subject matter I like to work with are: people in places, still life, architecture and landscapes.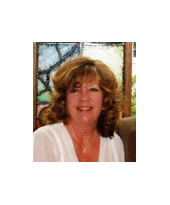 About Julie Johnson-Fahrforth
Julie was born in 1957, in New Ulm MN. At age 11 her aunt offered to buy her anything in a gift shop and she chose a 'How to Draw' book. In her words it was "clearly the coolest thing in the shop." Julie studied Fine Arts at Minnesota State University, Mankato and received private instruction from Elizabeth Erikson, at Minneapolis College of Art and Design. Julie has lived in Mankato for over 30 years. She enjoys the great artistic and musical community Mankato has to offer.