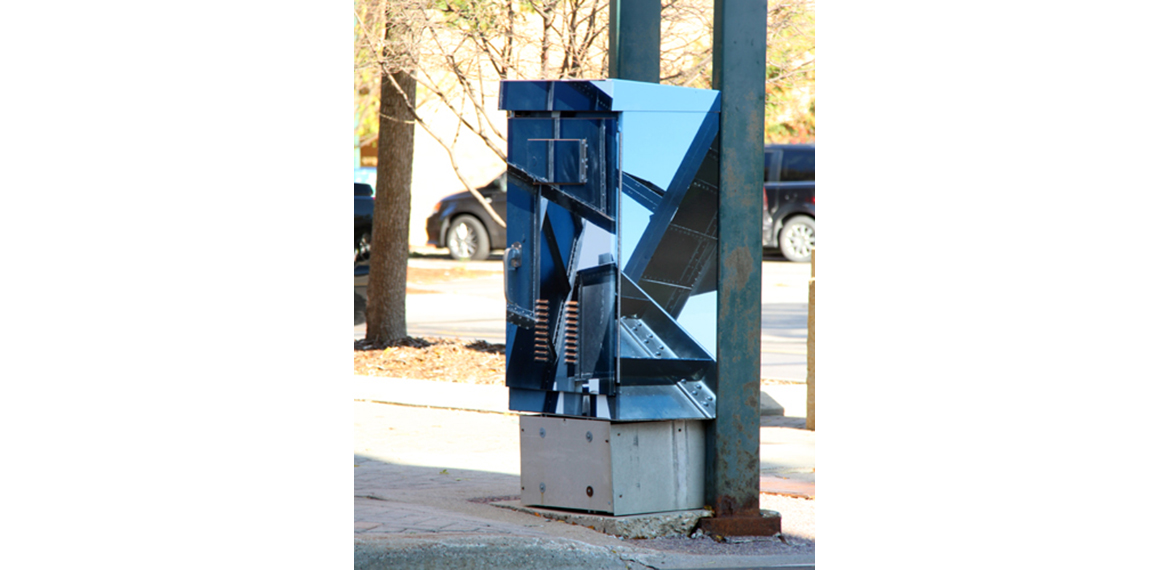 15
Homage to Eldred
Greg Mueller
South Carolina
Audio Tour
Artist Statement:
Taking into consideration "what makes Greater Mankato unique" my CityArt On the Go vinyl wrap honors the contemporary, public art mission of CityArt by celebrating the birth of City Center public sculpture – the Mankato Piece, by Dale Eldred. The location of the traffic signal box at 2nd and Hickory Street stands in close proximity to the original Hickory Street site of the Mankato Piece.
In 1968, Minnesota born artist Dale Eldred installed the Mankato Piece in downtown Mankato. As the City made attempts at urban renewal in the 70s and 80s, the controversial sculpture was uprooted twice and eventually disassembled and stored until the City funded its refurbishing and installation in its current Riverfront Park home. The vistas of the Mankato Piece evoke a strong presence of form, line, space, and mass and compliments the progressive ideals of a park designed for art and music events. However, the genesis of the Piece was intended as a site-specific work in-situ, between two existing buildings on East Hickory Street where the US Bank building now stands.
Like modern masters David Smith, Mark DiSuvero and Alexander Calder, Dale Eldred was a significant player in the monumental abstract methodology of employing non-conventional industrial building materials into art forms. Eldred also taught and chaired the sculpture program at the highly regarded Kansas City Art Institute for 30 years. Eldred died in the 1993 Missouri River floods, trying to save his art studio from rising water.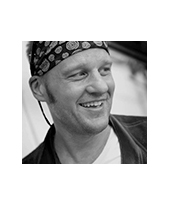 About Greg Mueller
Greg Mueller received his BS in Studio Art from St. John's University, Minnesota, studied at the Massachusetts College of Art in Boston, and worked as a foundry apprentice to Gustavus Adolphus College Sculptor-in Residence, Paul Granlund. After receiving his MFA from the Montana State University School of Art, he taught sculpture at the Bowling Green State University School of Art in Ohio. Mueller recently served as a resident sculptor during the Gustavus Adolphus Sesquicentennial, creating several works for the College's 150th. He currently splits his time teaching sculpture at the Converse School of the Arts in South Carolina and working on sculpture projects in Minnesota.