CityArt Purchased Sculpture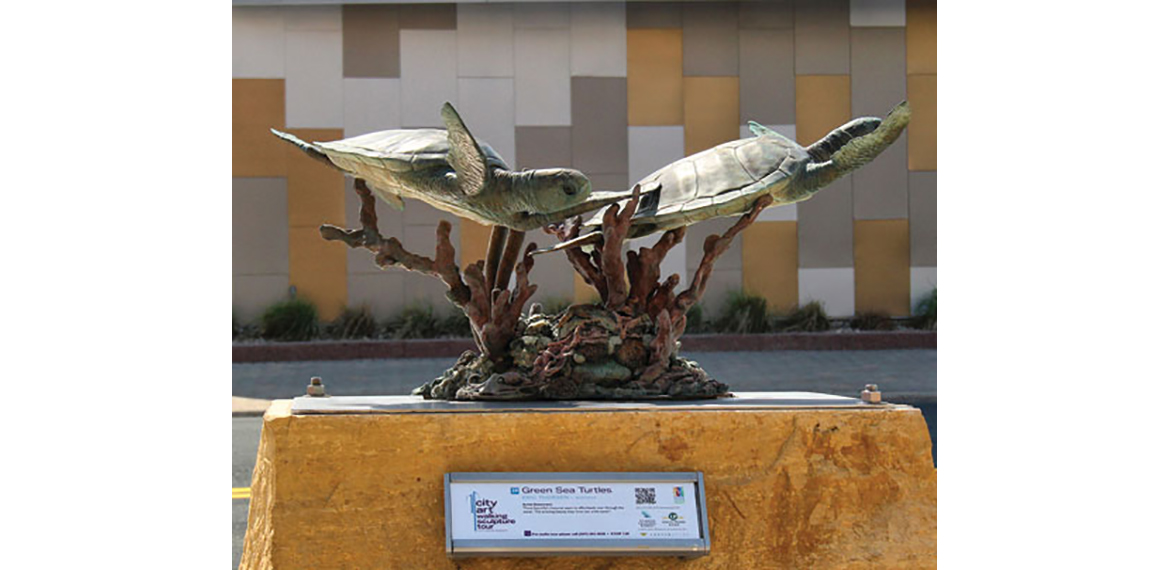 D
Green Sea Turtles - 2014
Eric Thorsen
Montana
Selling Price: SOLD!
Artist Statement:
Green Sea Turtles was the the 2014 People's Choice Award winner.
These beautiful creatures seem to effortlessly soar through the water. The amazing beauty they must see underwater!
Location: Sibley Park
About Eric Thorsen
Eric Thorsen is one of the world's leading sculptors. He has earned international recognition for his bronze sculptures featuring wildlife, winning numerous international and national awards. In 2000, Eric was honored by receiving the Society of Animal Artists Award of Excellence. For four consecutive years, 2000-2003 Eric received the People's Choice Award for Best Sculpture at the C.M. Russell Art Auction. Most recently Eric has installed sculptures commissioned by the city of Norwalk, CA; NIKE World Campus, Beaverton, OR; and The Lewis & Clark Bicentennial walkway in Helena, MT. Eric maintains a studio within his Bigfork gallery of 25 years.