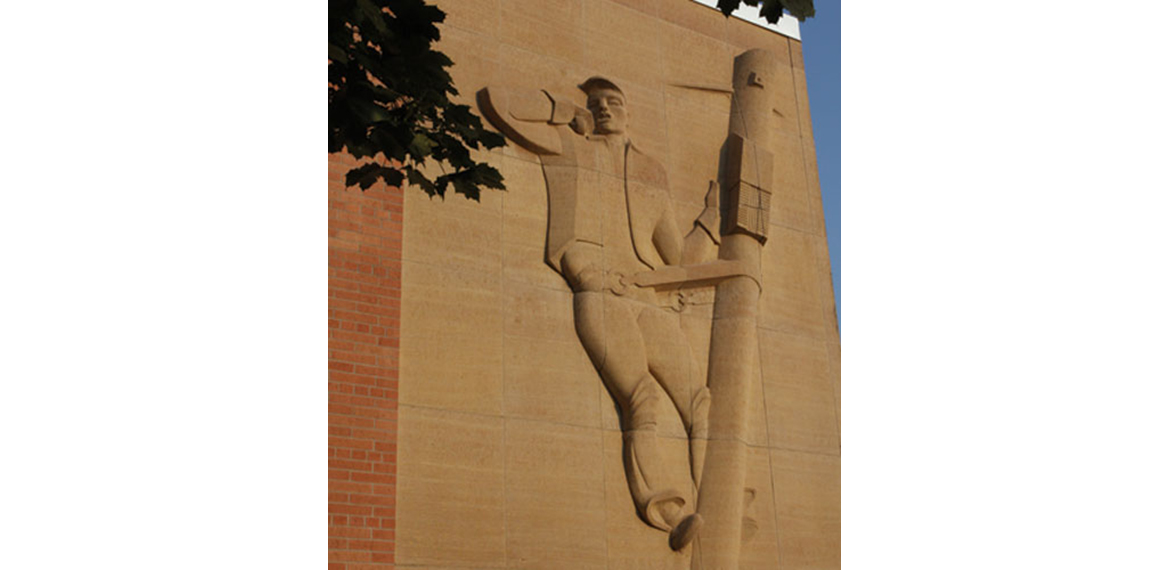 18.
Enventis Lineman Bas Relief
Paul J. Vetter
Artist Statement:
The sculpture on the east side of the Enventis building, facing Broad Street, was dedicated in 1963. Commissioned by company vice president Pete Ferguson Jr. and carved by the Vetter Stone Company, the artwork was created from a photograph taken of lineman Dick Bartholomew, who worked for the company from 1955-1994.
In the final sketch before carving began, the artist decided to lean the pole at an angle, which was a topic of debate with the company's lineman at the time, who thought the pole should have been straight. The lineman sculpture is a nod to Enventis' roots as a local telephone company that began in 1898. Today, Enventis is Consolidated Communications, a vibrant communications provider connecting business and residential customers across the upper Midwest with advanced communications solutions.
Location:Corner of S. Broad Street and E. Hickory Street