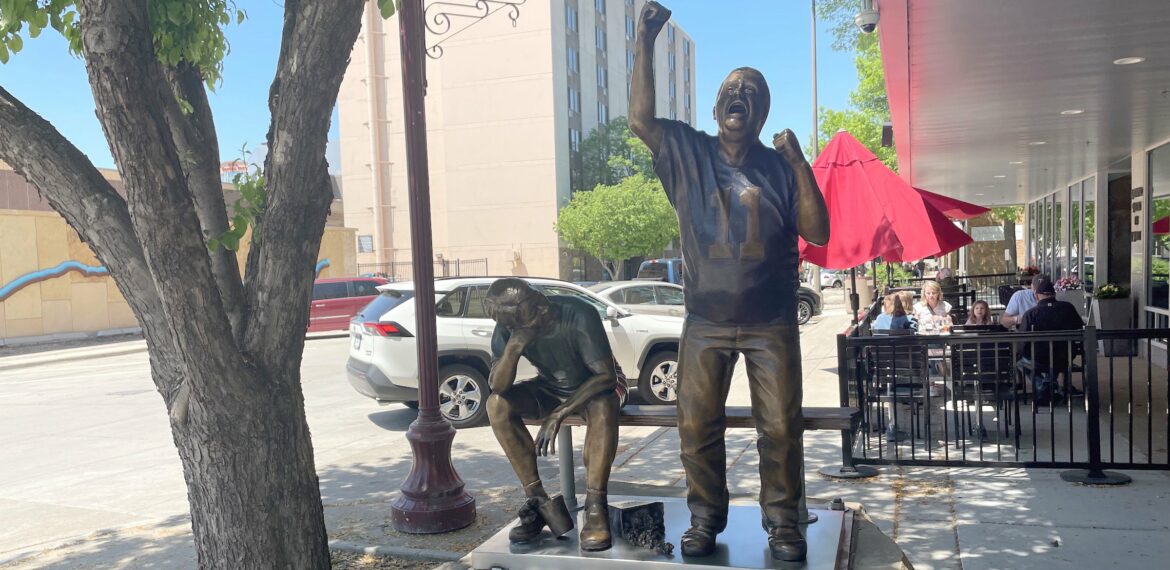 21
Duh Fans
Lee Leuning & Sherri Treeby
South Dakota
Materials:
Stainless Steel
Sponsors:

Selling Price: $18,000
Audio Tour
Artist Statement:
Two lifelong friends agree on everything except the "Vikes and the Packers". This is a "Just wait until next year!" story. The losing fan is looking up at the winner with a "I'm going to have to listen to him about this till next season" expression.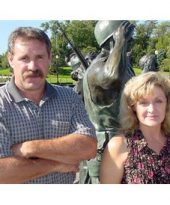 About Lee Leuning & Sherri Treeby
Sherri Treeby and Lee Leuning, prolific bronze sculptors, who have been part of the Twin Rivers Sculpture Walk since its inception. They have several "People's choice Award" sculptures on permanent display in Mankato.  Their highly representational style is very Americana in design.  With stories included for the viewer's delight to discover.  From their  studio on Richmond Lake in northeast South Dakota they have placed close to 300 sculptures across the midwest over the last 30 years.