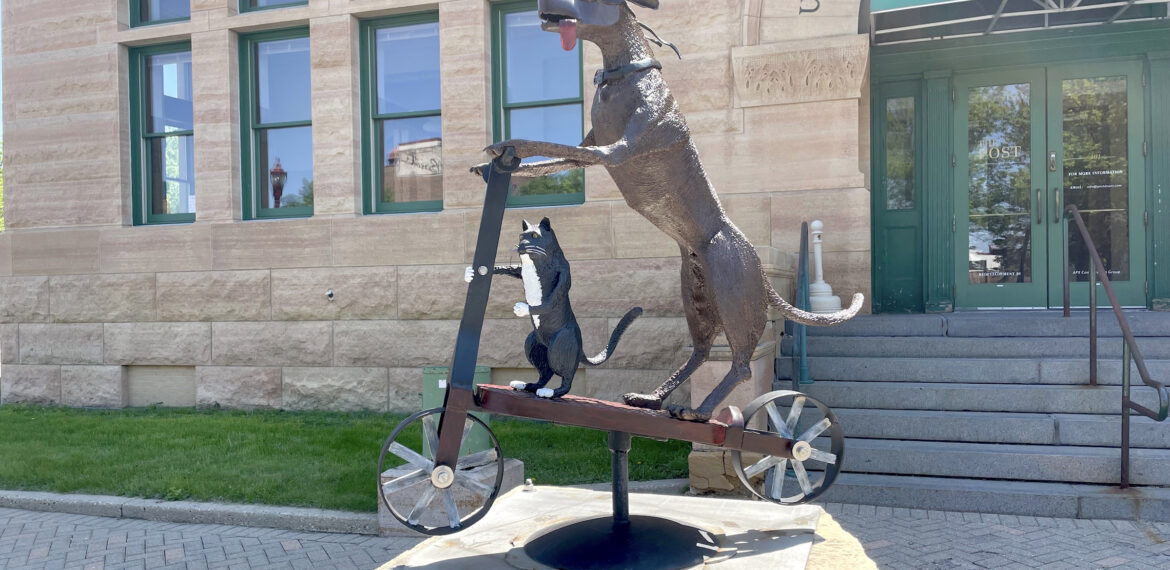 8
Double Trouble
Scott Schlag
South Dakota
Sponsors:

Selling Price: $16,000
Audio Tour
Artist Statement:
This sculpture epitomizes the characters of our dog Jake and cat Sylvia. They were always getting into some kind of trouble. It is a memorial to them.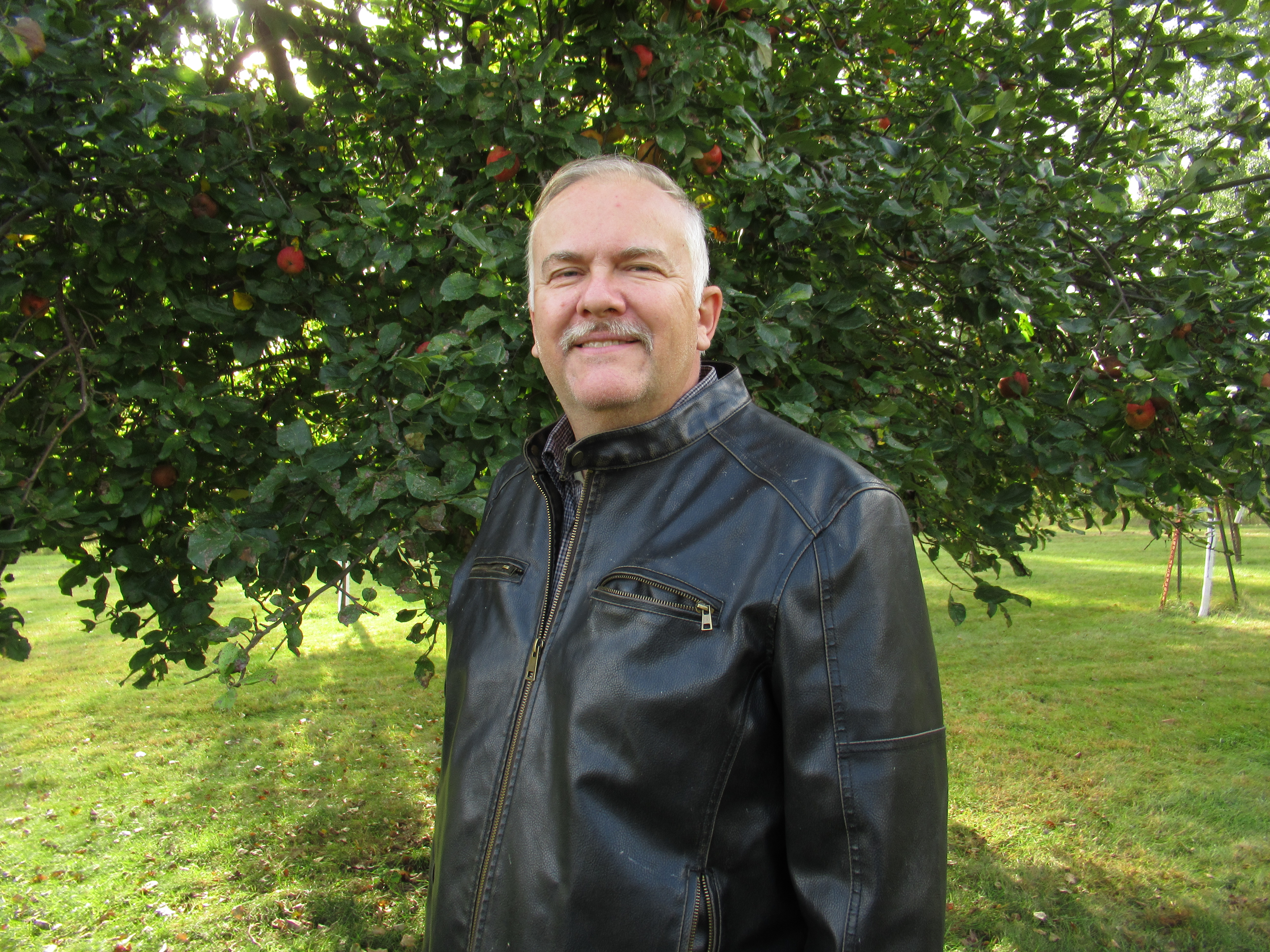 About Scott Schlag
Scott Schlag was born in 1963 in Minot, North Dakota and moved to South Dakota to work as an Electronics Technician. He continued his education and graduated with a BSEET at SDSU. He has been promoted to various engineering levels and awarded four United States Patents for his inventions.
Scott always had enjoyed art but, with a demanding career and raising a family, there was little time except to occasionally dabble in it as a hobby.
Scott submitted his sculpture "Steel Stallion" to the Sioux Falls Sculpture Walk in 2015. It was accepted and was on display until May of 2016.
Scott constructs most of his sculptures in steel and really enjoys rescuing a piece of scrap iron and giving it new life in a piece of artwork.
Scott's sculpture  entitled "Jake On Bass" won the People's Choice award in the 2020/2021 Sioux Falls Sculpture Walk.