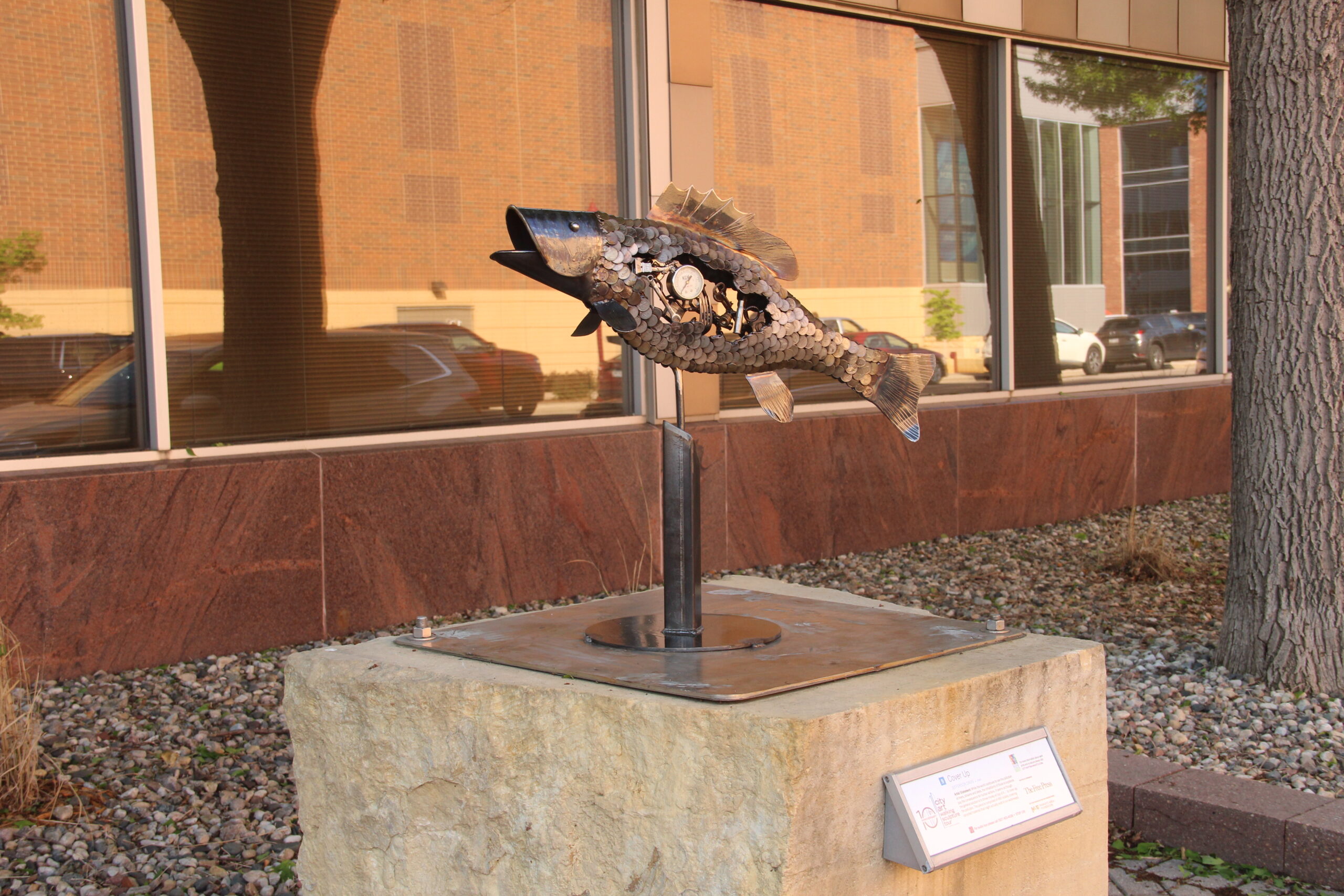 9
Cover Up
Jefferson Davis
Iowa
Materials:
Nickle, Upcycled Material
Sponsors:

Selling Price: $2,350 - Sale Pending
Audio Tour
Artist Statement:
While the world continues to see the pollution of rivers, streams and lakes, the inhabitants of those ecosystems pay the consequence for human actions. It seems as though the general solution is to throw money on top of it … to cover up the pollution. This piece is comprised of 460 nickels, covering upcycled material (that might actually exist in our waterways).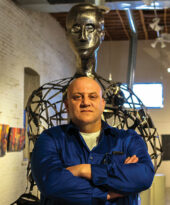 About Jefferson Davis
Jefferson "Jeff" Davis was born and raised in Crescent, Iowa, and currently resides in Woodbine, Iowa. As a child, his sister nick-named him "McGiver" due to his ability to mend and create functional tools with everyday items. From the time he began at Sheet Metal Workers Local Union 3, he enjoyed learning the tricks of the trade. He loved to create art in his spare time, and never lost his drive to be an artist. He enjoys a wide array of creating, from realistic pieces to "art that moves and is functional", and upcycled pieces. Jeff believes art tells you what it wants to become, not the other way around. His most widely known pieces are large badge replicas for police and fire departments, and custom art through Heavy Metal Renaissance, located in Woodbine.
For more information, visit Heavy Metal Renaissance on Facebook at www.facebook.com/theheavymetalrenaissance or call (712) 592-3913.