2017 Walking Sculpture Tour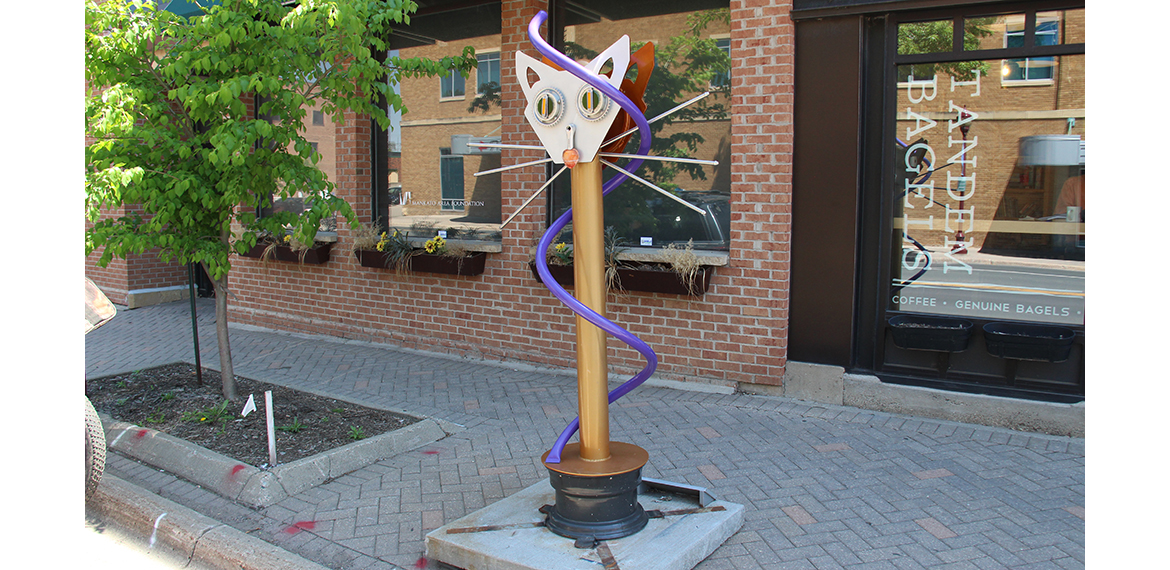 8.
Corkscrew
Patricia Vader
California
Materials:
Aluminum & Powered Coated Steel
Selling Price: $15,000
Audio Tour
Artist Statement:
The simply styled head of a feline – big whiskers fanning out, red mouth below abstract eyes and nose made of bicycle parts – sits atop an aluminum post. A vibrant purple slender tail winds around the pole and above the face corkscrew-wise. With Corkscrew, I am thinking of the pleasures of life – like fine wine.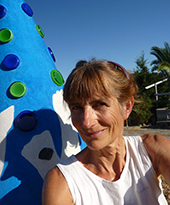 About Patricia Vader
Patricia Vader is a California-based metal sculptor specializing in public art, with sculptures displayed in cities and parks nationwide. Her first public artwork, Wheely Whirly Peacock, purchased by the City of Orinda, California in 2011, is a public favorite and has become a landmark. More acquisitions by American cities followed, as well as several commissions for public art. Creating site-specific, large-scale art has been her focus and passion ever since. Engaging the public by creating a visual dialogue between the art and the viewer is her primary goal. Her work is about suggesting a story and expressing an idea, not just about creating an object of beauty.