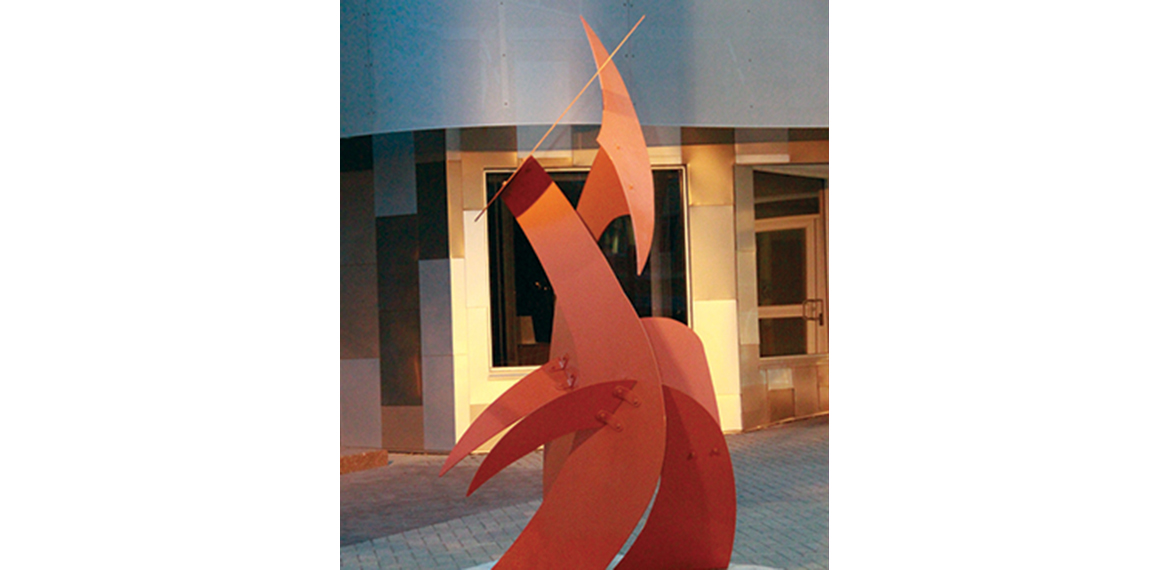 17
Chasing My Tail Again
Matt Miller
Missouri
Audio Tour
Artist Statement:
This nine foot tall steel form is an exploration of space. Its simplistic steel forms cut hrough the air forming negative spaces. The ridge steel creates flowing curves ending in sharp points remaining true to the medium. The design bounces between the realm of flat and three dimensional as planes of steel disappear while the viewer's point of view changes.
"Chasing My Tail Again" was part of the 2012 CityArt tour. Artist, Matt Miller of Missouri donated the sculpture to the CityArt program stating "I spent 4 days in Mankato to deliver my work, tour the city, visit the local farmers market and take advantage of the running trail. I have learned to slow down and explore these communities that make showing my work possible and in that time you grow fond of these places. After this experience I realized I would like to be a part of this community and the one way I can do this is by giving Mankato a piece of my sculpture after it has given so much more to me."
Location: Corner of 2nd Street and Civic Center Plaza
About Matt Miller
Matt Miller describes his work as very personal. With the birth of his daughter his sculptures began to focus on family structure and all of the emotions tied to it. He began recording this new experience in his life by creating three dimensional memories as sculptures. Within the sculptures he focuses on portraying two themes: the importance of family and the struggle with relationships.