2016 Walking Sculpture Tour
1
Burrito
Martha Pettigrew
NEBRASKA
Selling Price: $19,000
Artist Statement:
Burrito is a little heart-warmer. I hope he makes you smile.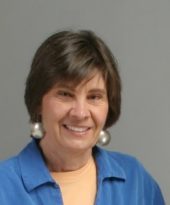 About Martha Pettigrew
Martha Pettigrew, formerly an illustrator from Lincoln, Nebraska, has established herself as one of the foremost Western contemporary sculptors. She graduated from the University of Nebraska with a Bachelor of Fine Arts degree with an emphasis on painting and print making. Formerly an illustrator for a natural history museum, she began her move to become a professional fine artist in 1990. Her work is shown in galleries in Santa Fe, Denver, Harbor Springs, MI, Cody, WY, and Manhattan, KS, among others. Her work can also be found in the Museum of Nebraska Art (Kearney, NE), Museum of the Great Plains (Lincoln, NE) and Leanin' Tree Museum (Boulder, CO). She and her husband, Del, share a home and studio in Kearney, NE.