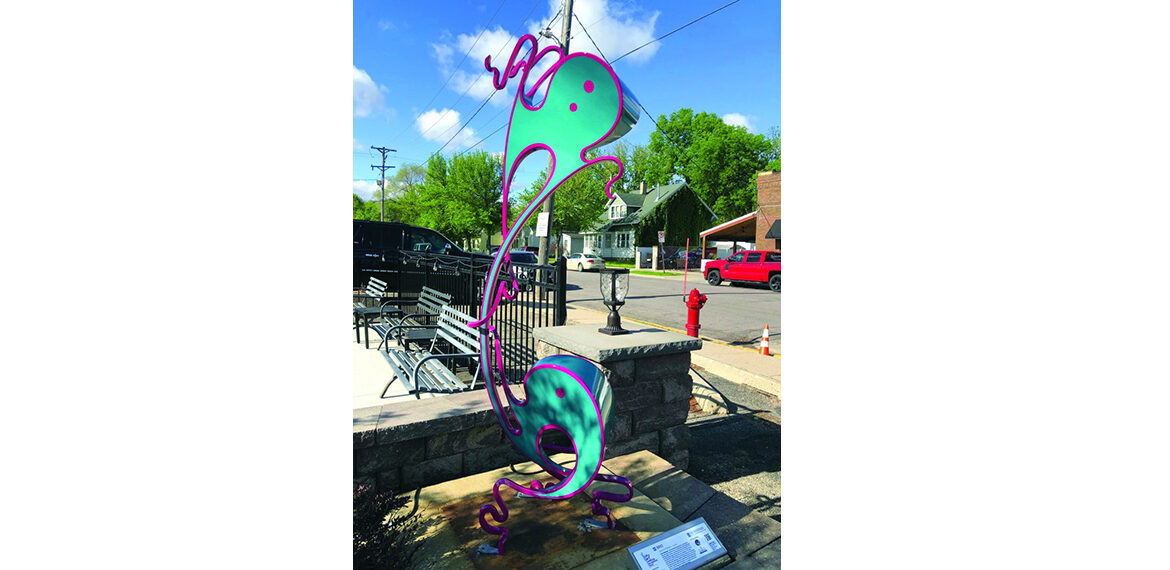 27
Brio
Luke Achterberg
Wisconsin
Materials:
Automotive Paint on Stainless Steel
Selling Price: $9,800.00
Audio Tour
Artist Statement:
Luke Achterberg explores the contemporary subcultures of Americana found in automotive customizing, style writing, graffiti, comics, snow/skateboarding and street art. The exciting energy, playful whimsy and bold colorful fluidity that he has practiced in these subcultures are manifested into metal sculptures. As well, all of these subcultures display extremely high technical skills developed outside of academia, and he is conscious of these blue-collar ideals as he melds them with his white-collar academic training. While working, he is continually playing with balance, both physical and aesthetic, to create a pronounced visual sleekness, what he calls "Super Sleek."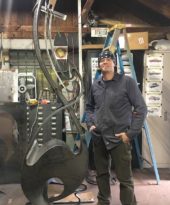 About Luke Achterberg
Luke Achterberg grew up in central Wisconsin, the grandson of welders and the nephew of automotive customizers. He completed his undergrad at the University of Wisconsin-La Crosse. Then he studied welding at Western Technical College. Achterberg worked as a certified welder and fabricator at a custom job shop before completing his Master of Fine Art degree at the University of Kentucky. He has received awards from the International Sculpture Center in New York and Art-St-Urban in Switzerland. Achterberg has had solo exhibitions in New York City, and recently in Columbus, Ohio. His work has been collected into numerous public and private collections. Achterberg maintains his own active studio in La Crosse, Wis..