2016 Walking Sculpture Tour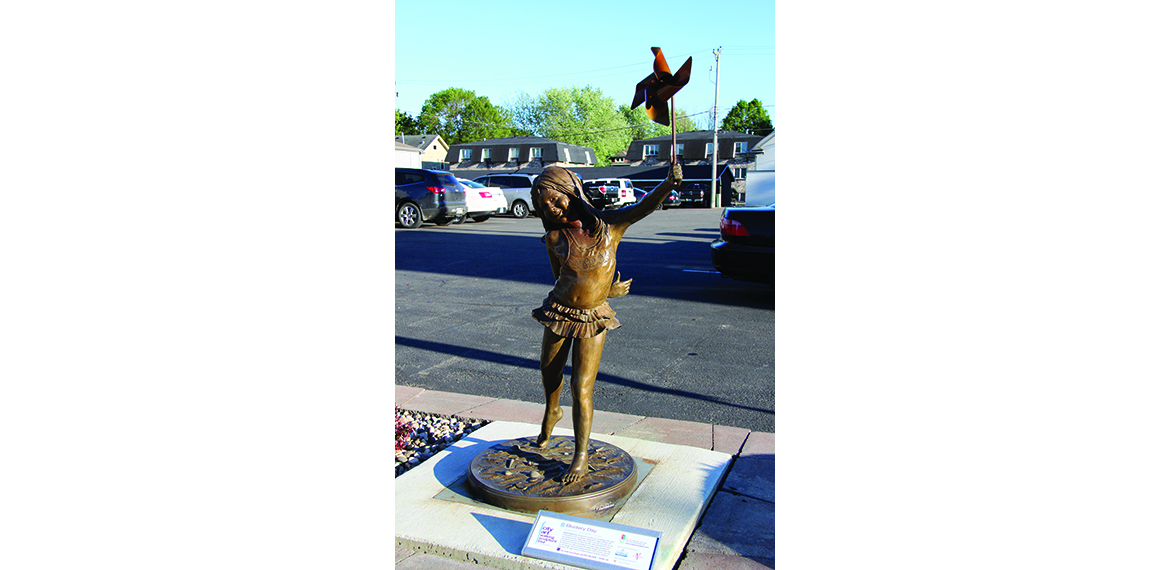 24
Blustery Day
Gregory Johnson
GEORGIA
Selling Price: $12,250
Artist Statement:
How good it can feel to be out playing in the wind! A little girl bows into the breeze, holding aloft a simple pinwheel. Her hair and layered skirt ruffling, head cocked to the side, she holds out her toy triumphantly aloft with one hand, the other demurely behind her back. It captures the innocence and pleasure of simple things and speaks to the elements too. I hope the implied message will resonate with our increasingly wired and housebound youth – disconnect for a bit and experience the magic and joy of unfettered play in the great outdoors.
About Gregory Johnson
Artist Gregory Johnson was born on January 30, 1955 in Chicago, Illinois.  His early training includes the Art Institute of Chicago and tutoring by several world-class artists.  He traveled through Europe and the Mediterranean, touring major art museums for the entire summer through an International Studies Program.  He has created over one  thousand public art works that are located in numerous museums, corporate and private collections throughout thirty-five states and seven other countries.  Currently, he resides in Forsyth County, Georgia with his wife Jane and family, where he professionally pursues his career of making art.