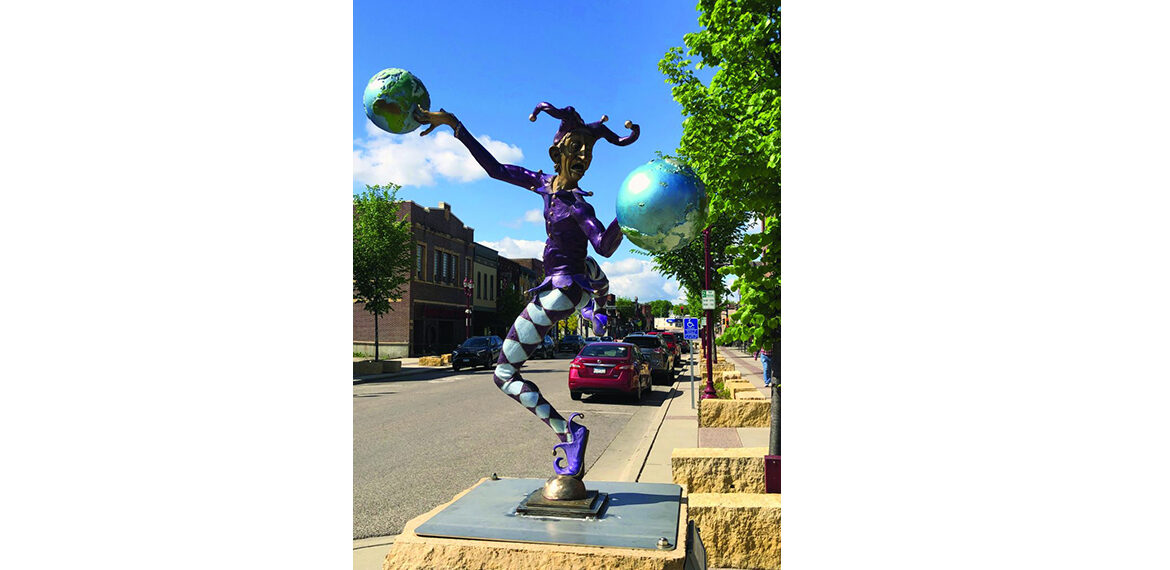 1
A Delicate Balance
Kimber Fieberger
Minnesota
Selling Price: $20,000.00
Audio Tour
Artist Statement:
I have been creating sculptures and exhibiting my art for over 40 years. I live and work in Minneapolis. My home is my studio. It is important that my working and living space is as playful as my art. Sculptures that create interaction between viewers and my pieces have often been a result of my fun and whimsical side.
A Delicate Balance:
A jester is keeping the world in a balancing act. It is what we must do as we balance our wants and needs with Mother Earth's needs.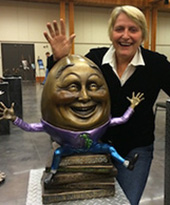 About Kimber Fieberger
Born and raised in Minnesota, Kimber Fiebiger has dedicated her life to the arts. She studied at the University of Minnesota and graduated with a Bachelor of Fine Arts in sculpture.
Fiebiger gravitated to bronze sculpting and has been creating sculptures for over 41 years. Working as an artist in a labor-intensive discipline has provided Fiebiger with a keen sense of what it is like to work in a male-dominated industry.
Fiebiger's fine art statues are a contemporary representation of the beauty of the human body. Each piece is her attempt to create a human figure that exemplifies balance between the geometry of the human lines and the fluidity and energy of body movement.