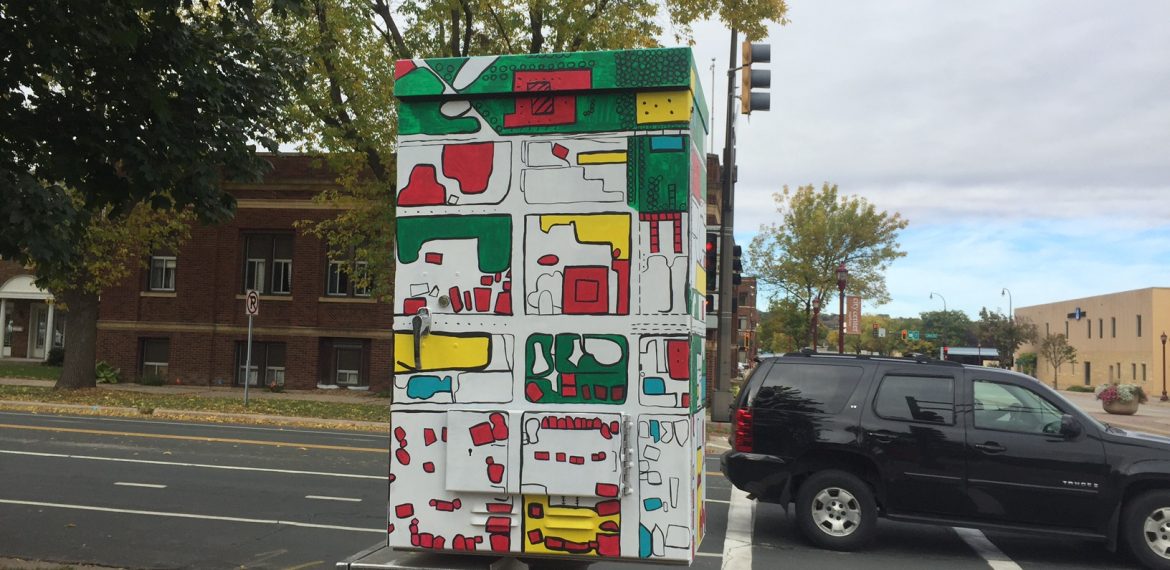 19
Downtown Abstraction
Amanda Wirig (with students from Kato Public Charter School)
Minnesota
Artist Statement:
Our design was inspired by an architectural map of downtown Mankato. We chose to make the design more abstract instead of an exact replica, incorporating bright colors and choosing not to label exact streets or buildings (although the Minnesota River is easy to place!).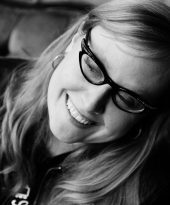 About Amanda Wirig (with students from Kato Public Charter School)
Amanda Wirig is a painter and mixed media artist who incorporates feminist and social justice issues into her work. She has exhibited all over Minnesota and in Chicago, IL, and is a 2016/2017 Jerome Fellowship winner. Her youth partners are some of her former students from Kato Public Charter School, where she taught music and art for four years. Student artists include Brenna Enge, Abbi Richards, Kitty Norell, Kendra Schmidt, Destiny Born, and Alastair Brockman.