See. Choose. Enjoy. Art Out.
Walking Sculpture Tour 2021
This exciting exhibit of outdoor sculptures is displayed year-round in the City Center of Mankato and North Mankato, Minnesota. Artists place their sculptures in the program for one year. The sculptures are promoted to the public for sale. Artists are eligible to win cash awards, as well as the possibility of having their piece voted The People's Choice and purchased by CityArt for permanent installation.
Download the fun 2021 Sculpture Walk Amazing Race Activity (developed by members of the Greater Mankato Young Professionals)!
Page Actions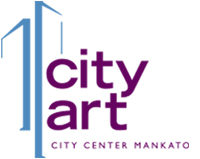 Page Image Actions