July CityArt Photo Contest – "CityArt and Pets"
We are looking for great photos that showcase CityArt! Share your photo of "CityArt and Pets" by July 31 and enter to win a $50 gift certificate to Mankato Independent Originals. Photo subjects can include the Walking Sculpture Tour, CityArt on the Go traffic signal boxes or permanent public art that can be found in the City Center.
Submission Process:
Photos can be submitted between June 3, 2018 and 11:59 p.m. CDT July 31, 2018.
Each submission must be accompanied with completing the contact information form. It will be the contact used by CityArt for all information related to the submitted photo.
Each submission will be reviewed by CityArt.
How the photos will be used:
Photos will be used by CityArt for promotional and marketing purposes.
Rules:
Contest is open to any person or family.
Photo must be recent, in line with the theme "CityArt at Night" and taken of public art in the City Center.
Photos must be new photos and cannot be previously-submitted to prior CityArt photo contests.
There is no limit to the number of photos a person can submit.
Photos must be in color and high resolution.
Entrant must be 18 years of age or older.
Photo content must not contain activity that breaks any laws or endangers any humans or animals.
Photos must be factually accurate and respectful, unless the intent is satire and that intent is obvious to the average viewer.
Contestants must follow the SUBMISSION PROCESS to qualify.

Contestants are responsible for complying with copyright laws. Please do not submit photos you did not take or do not own.

Contestants agree that any submissions can be used by CityArt for promotional purposes without any compensation to the contestant.
Contest ends at 11:59 p.m. CDT July 31, 2018. Any entries received after this time will not be eligible.
Winner will be announced by 5 p.m. CDT August 13, 2018. One winner per household per year.
Winner will be contacted by CityArt and given further details of prize package.
The contest will run from July 3, 2018 and 11:59 p.m. CDT July 31, 2018.
The CityArt committee's decisions regarding all contest matters are final and non-appealable.
Questions:
Please contact Crystal at admin@citycentermankato.com
Submission Information:
(you can upload up to 3 photos per submission; if you'd like to submit more than 3, you should complete an additional submission form)
Page Actions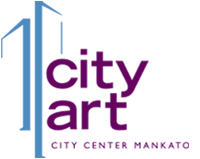 Page Image Actions