Call for Artists
CityArt Walking Sculpture Tour 2020: May 16, 2020 – April 2021.
Entry Deadline: November 1, 2019 by 5:00 P.M.
2020 CityArt Walking Sculpture Tour
The CityArt Walking Sculpture Tour is an exciting exhibition of outdoor sculpture displayed in the heart of downtown Mankato and North Mankato. Entering its tenth year, CityArt continues to draw thousands of visitors making the Greater Mankato arts community known around the state.
The sculpture tour is a collaborative program between Twin Rivers Council for the Arts (TRCA), Greater Mankato's arts commission and the City Center Partnership (CCP), a downtown development organization representing Mankato and North Mankato. Both organizations are committed to creating a vibrant community through arts and culture programming.
Since its inception in 2011, CityArt has added twenty-two sculptures to the city's public art collection and sold ten sculptures to private businesses and individuals. Additionally, several artists have received commissions as a result of the exposure received from the program.
CityArt is a member of the Partner Network, a sculpture exchange program based out of Sioux Falls, SD.
What Sets CityArt Apart
The CityArt Walking Sculpture Tour is managed by a part-time Program Coordinator, who is supported by full time staff from both TRCA and the CCP ensuring there is timely and clear communication between the program and the artists.  The staff work year-round promoting the sculpture walk and the artists to facilitate sales and make Greater Mankato an arts destination.
Teams of volunteers give of their time for take-down and installation making the process smooth and efficient. There is a strong partnership between the CityArt program and the cities of Mankato and North Mankato. Each city provides staff and needed equipment to assist our teams during take-down and install. As an artist, you can rest assured that your sculpture will be well managed and taken care of.
The CityArt installation weekend is full of fun, artistic events to make our artists feel welcomed by the community and appreciated for sharing their talents with us.
How It Works
The 2020 CityArt Walking Sculpture Tour will include approximately 30 sculptures in the core blocks of Mankato and North Mankato, MN. CityArt obtains sculptures on loan from selected artists and provides each artist $1,000 per sculpture. The sculptures are displayed for about one year (May to April).
Artist Stipend
$1,000 per sculpture
People's Choice Award
The People's Choice sculpture (the sculpture with the most votes from the public) is purchased by the CityArt program (up to $18,000).
Awards
Best of Show Bronze – $1,000 Best of Show Other Material – $1,000
Shipping Reimbursement: Artists will receive up to $250 in shipping reimbursement if their sculpture is not sold and needs to be shipped back to them at the end of the tour. Anything over and above this amount is paid by the artist.
Accommodations: Two-night hotel stay during installation weekend in May which includes an artist reception on Friday night and an artist dinner on Saturday evening following installation.
Sculpture Selection
Entries will be critiqued on artistic merit, creativity, public safety, and durability in an outdoor, cold weather climate. The CityArt Committee, made up of representatives from TRCA, CCP, the city of Mankato and North Mankato and local business and art leaders, lead the selection process.  All artists will be notified by December 13, 2019.
Artist Call for Entries
CityArt is open to professional and amateur artists of all backgrounds. Artists may submit up to three (3) of their own original sculptures (in concept, composition, or execution). The total entry fee is $35.00. We welcome all sculptures and asking prices.
CLICK HERE FOR ONLINE SUBMISSION FORM
CLICK HERE FOR PRINT-FRIENDLY SUBMISSION FORM
Other Information
▪ All sculptures need to be in like-new condition when delivered to the CityArt program. We highly recommend that bronze be sealed and steel be repainted.
▪ The bases have a stainless steel plate that some sculptures are welded to. If your sculpture is made from a metal that is not compatible with stainless steel, you need to attach a steel plate or steel welding tabs to the bottom of your sculpture to ensure the weld will hold.
▪ CityArt provides liability and Inland Marine (collision and comprehensive) insurance coverage on all sculptures while on display.
▪ CityArt provides installation and volunteer support during installation weekend in May and during take down in April.
▪ CityArt receives 25% commission on sculptures sold and on any commissioned sculpture.
▪ If a selected artist declines to include his/her work in CityArt, an alternative artist will be selected.
Timeline
November 1, 2019 Entry postmark deadline
December 13, 2019 Notification of selection results
May 1, 2020  Deadline for sculptures being shipped to Mankato
May 15, 2020 Mankato sculpture delivery & Artist Reception
May 16, 2020 Installation & Artist Dinner
November 15, 2020 People's Choice Award announcement
For more information contact
Julie Dempster, Program Coordinator
507-514-2921 / cityart@twinriversarts.org
Page Actions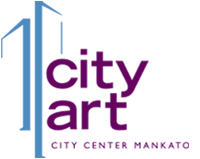 Page Image Actions