Date/Time
Mar 16, 2018
1:00 pm - 4:00 pm
Categories

An exhibition of oil and acrylic paintings incorporating figurative abstract imagery.
"My paintings are typically developed in a spontaneous manner without preliminary drawing or planning. However, with "The Four Seasons," I set myself a goal to depict the seasons by dominant color themes; green (Spring), yellow (Summer), orange (Fall), and white (Winter). Each of the four canvases are imaginary landscapes built according to abstract principles of color, line, and composition."
Local artist Craig Groe received his BFA from Minnesota State University, Mankato in 1984, and has also directed multi-media stage productions. He has been a commercial writer and producer at KEYC-TV since 1995.
Craig was the recipient of a 2016 Career Development Grant from the Prairie Lakes Regional Arts Council with funding from the McKnight Foundation.
Exhibit Dates: March 1-17
Reception: Sat., March 3, 7-9 p.m.
Location
Carnegie Art Center
Page Actions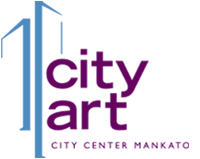 Page Image Actions