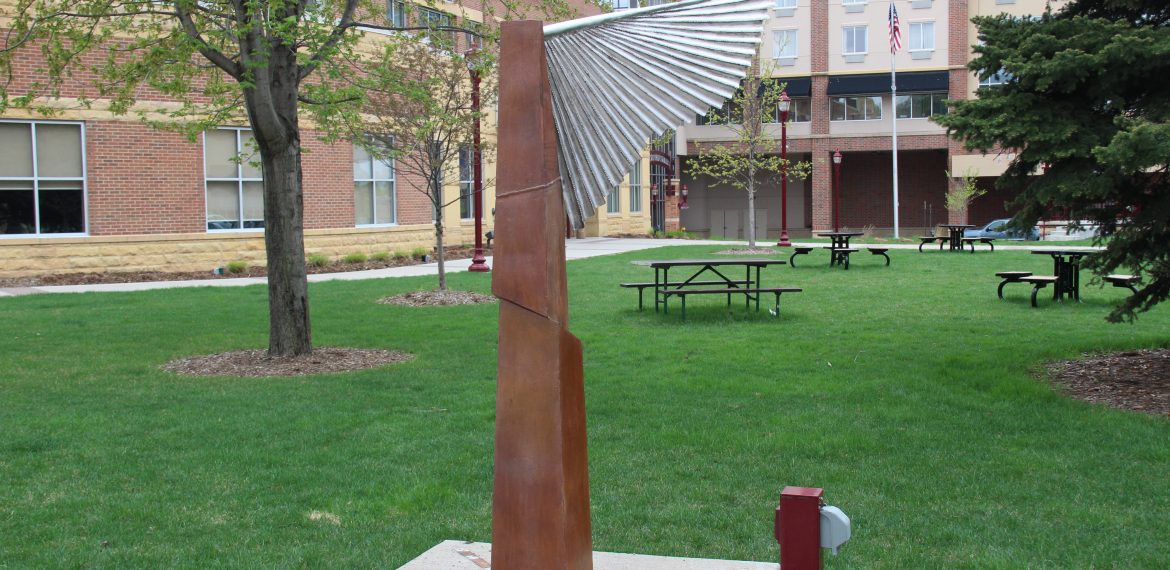 7.
Winged Figure
Fred Klingelhofer
Illinois
Materials:
Stainless Steel
Selling Price: 24,190
Audio Tour
Artist Statement:
The rust patina and rough surface of this winged figure's body speaks to me of a long life and acquired wisdom attached to the earth. A single bright wing speaks of a spirit still strong, ready to soar, though forbidden by circumstance.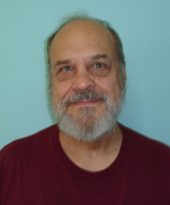 About Fred Klingelhofer
Fred Klingelhofer, primarily a self-taught artist, was born and raised in a Chicago southside neighborhood. He received a BS in physics from Roosevelt University and worked as an engineer for 30 years. While working, he attended various art classes at Oakton Community College and Evanston Art center. Since 2006 his focus has been on creating sculpture. Fred has exhibited his sculpture in a number of group exhibitions with Chicago Sculpture International, Art Prize in Grand Rapids, Michigan, Sculpture in the Park St. Charles, Illinois, and has completed several public sculptures. More about Fred.